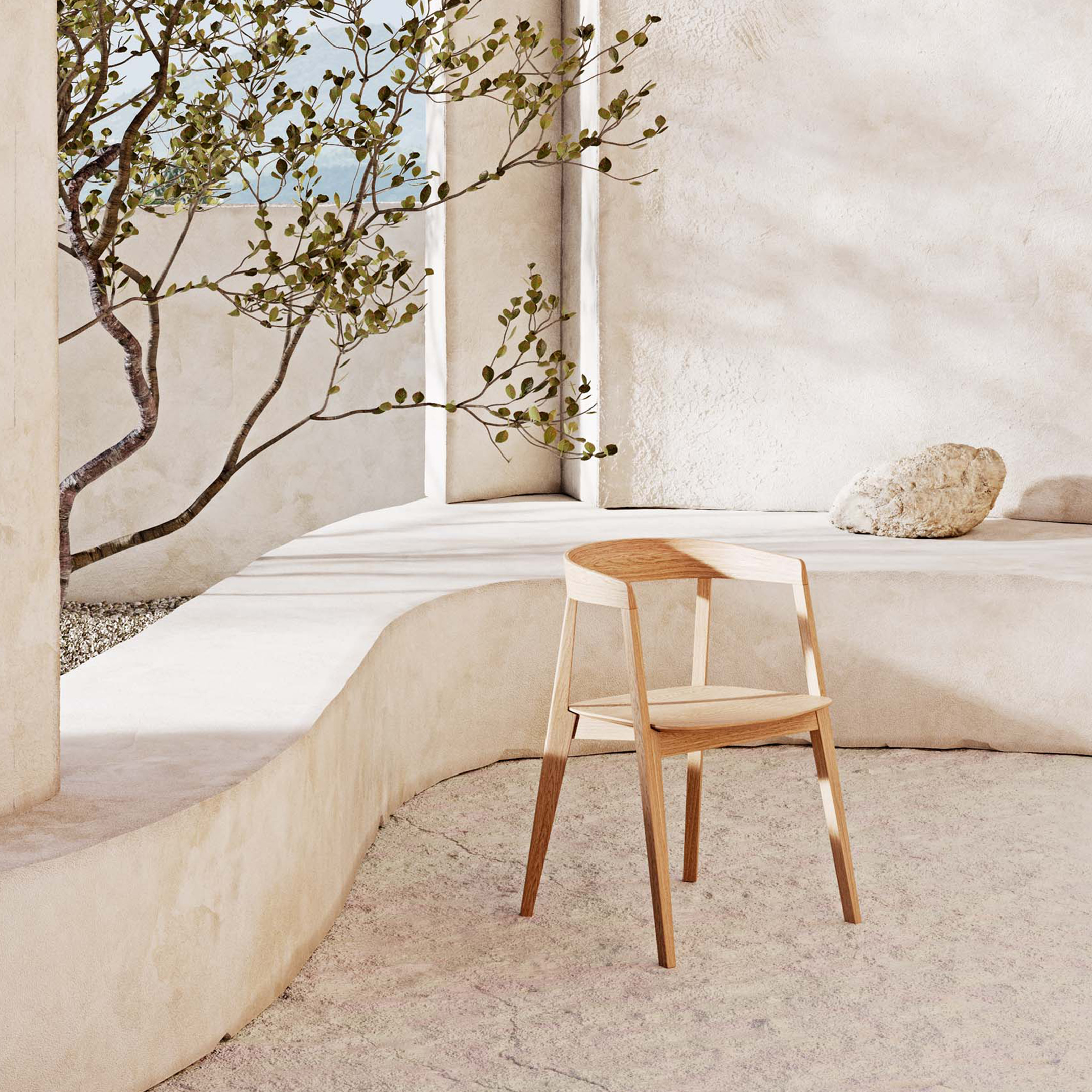 This classic form of Kos chair is rich in detail – the undercutting of the legs supporting the seat, the bent front line/edge of the seat, the shaded backrest. It is exceptionally comfortable due to full length armrests, rounded, profiled back and slightly curved seating area. All elements create a truly unique dining chair.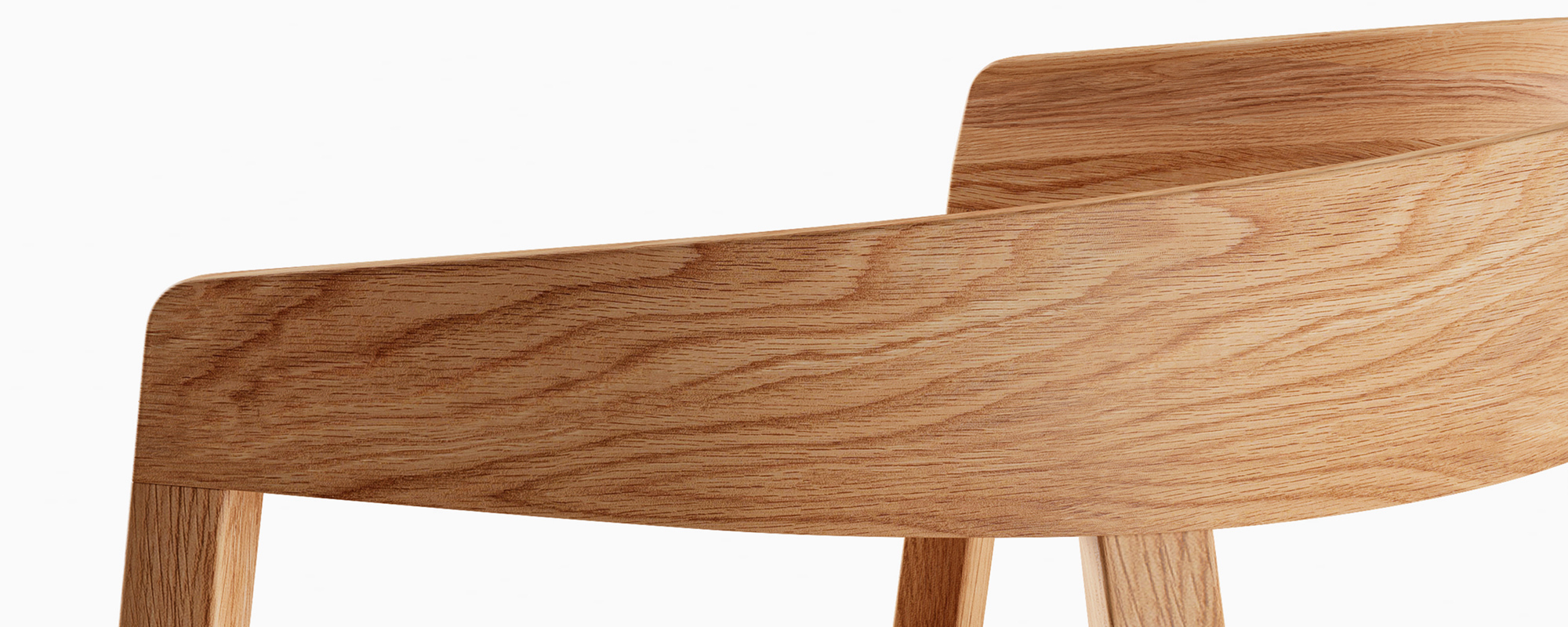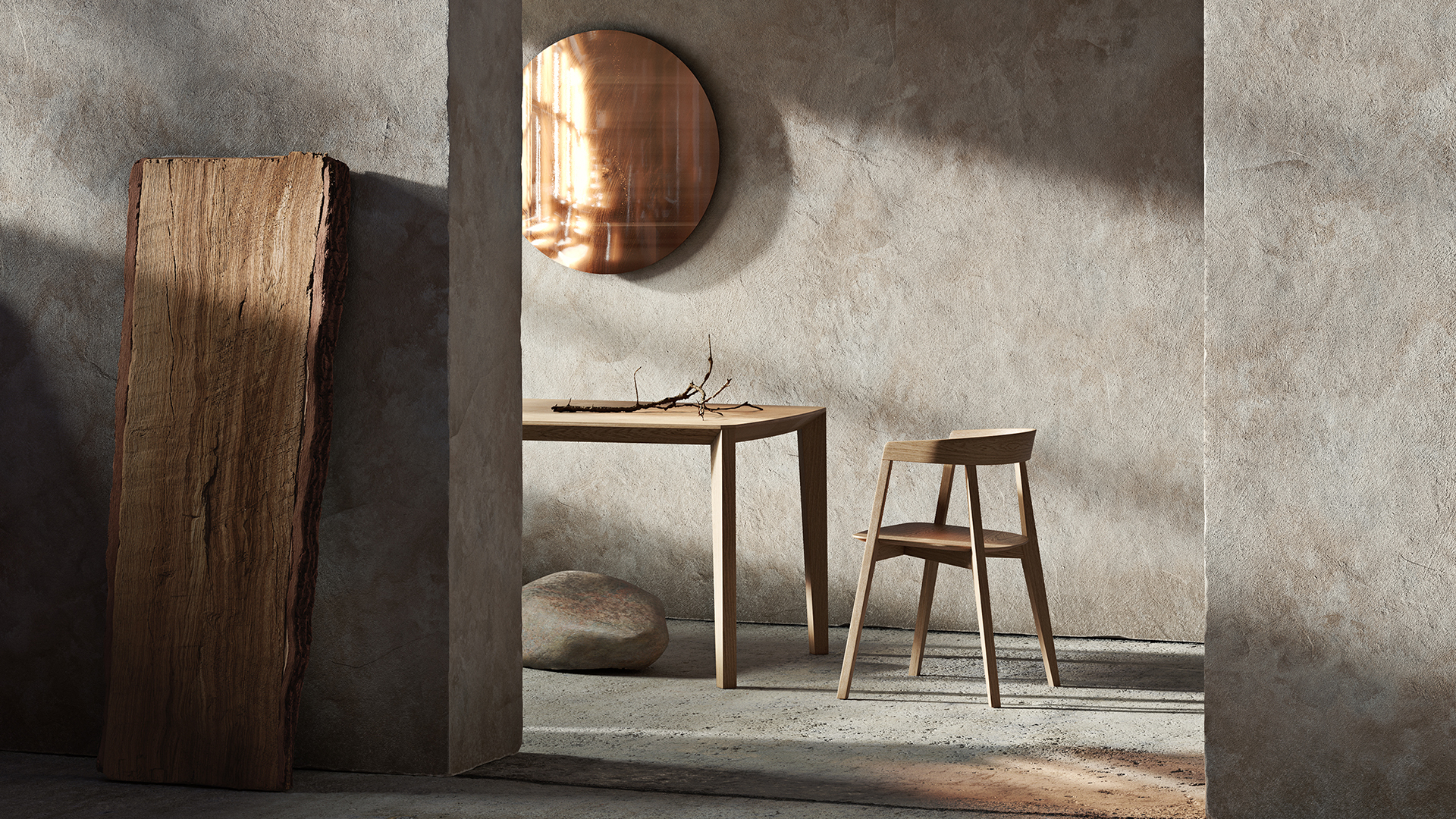 Attentiveness. This is the best word to describe how we design and produce our furniture and small objects for home. Elaborated in details. Harmonious.
Due to their construction and manufacture techniques Kos Chairs are durable. Due to their noble materials, they age with grace. Darkening of the oak and leather. This is what timelessness means to us.
When we create, we think about relationships between humans and objects. We want Nurt to influence the interior in a specific way. We want it to build an open and quiet space. This is why we choose light forms, open construction and elements that play with the light.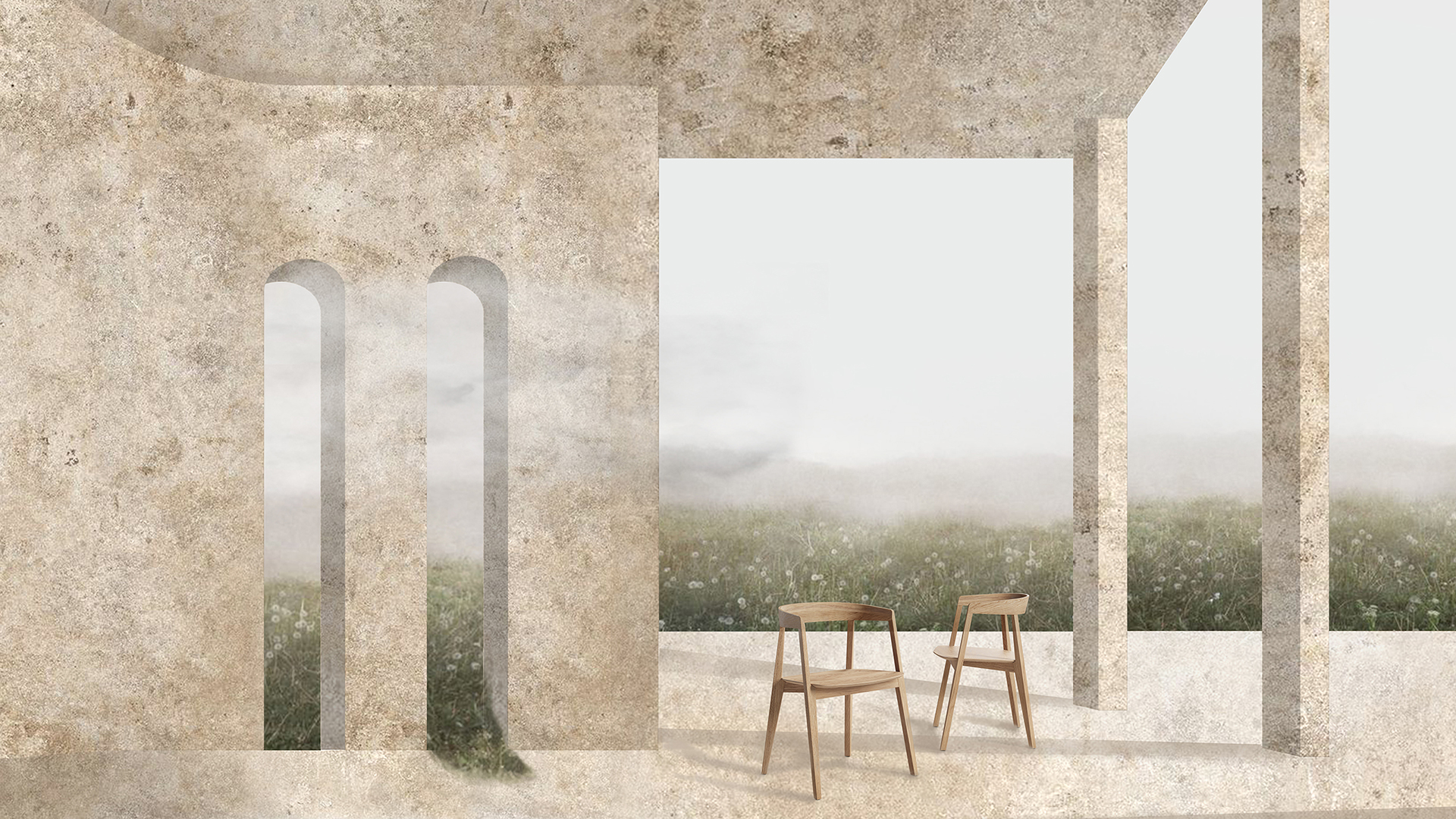 Client: Nurt
CREATIVE DIRECTION: Maja Ganszyniec
Design team: Paweł Kowalski, Alicja Lesiak
Year: 2018