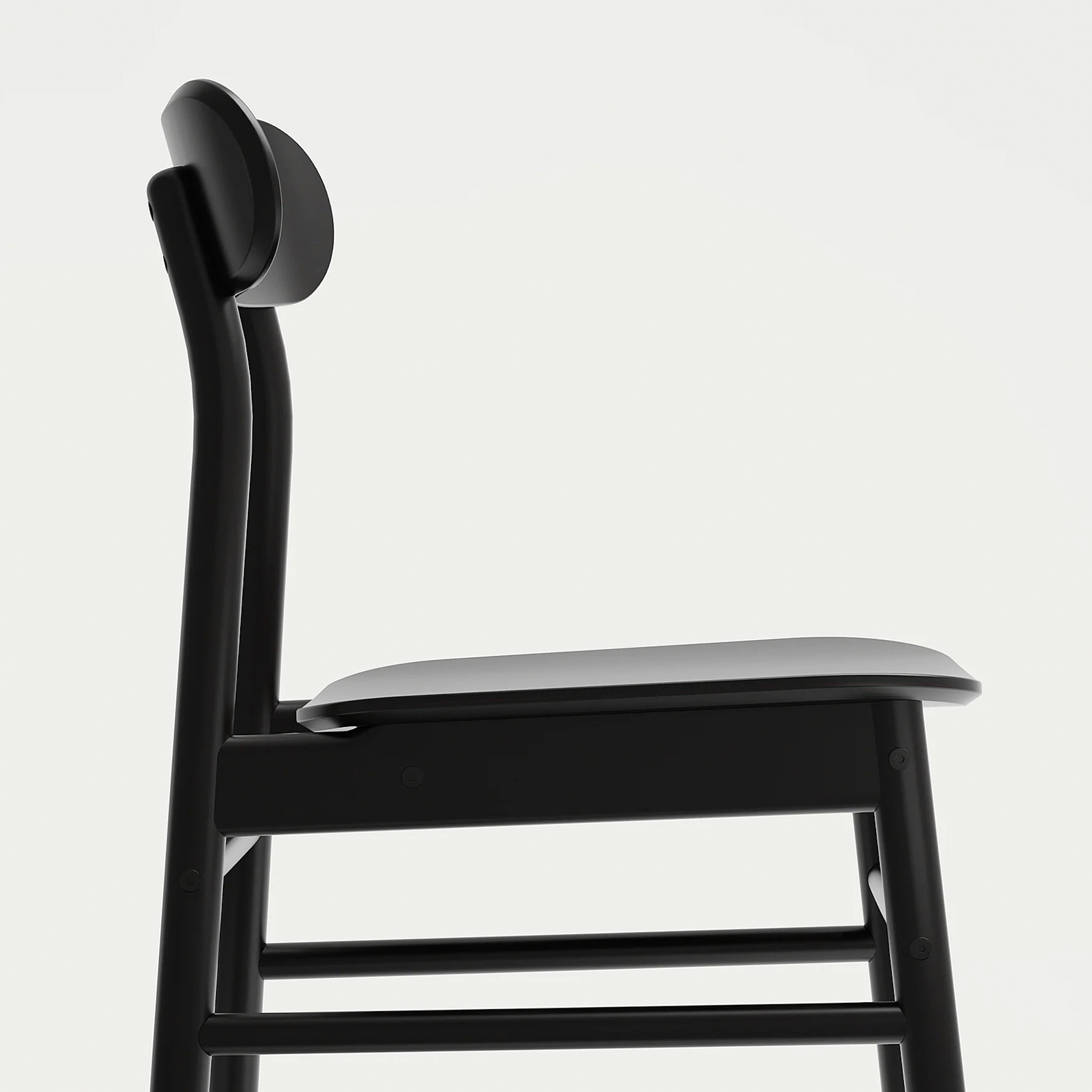 Designed to withstand everything that life throws at it.
The chair was designed for cafeterias, restaurants and canteens. Its durable construction and long-lasting quality meet the tough requirements for public use furniture. Wood was chosen as a material that is best for maintenance in restaurants. At the same time, it is natural for home environments: it is warm and ages with grace.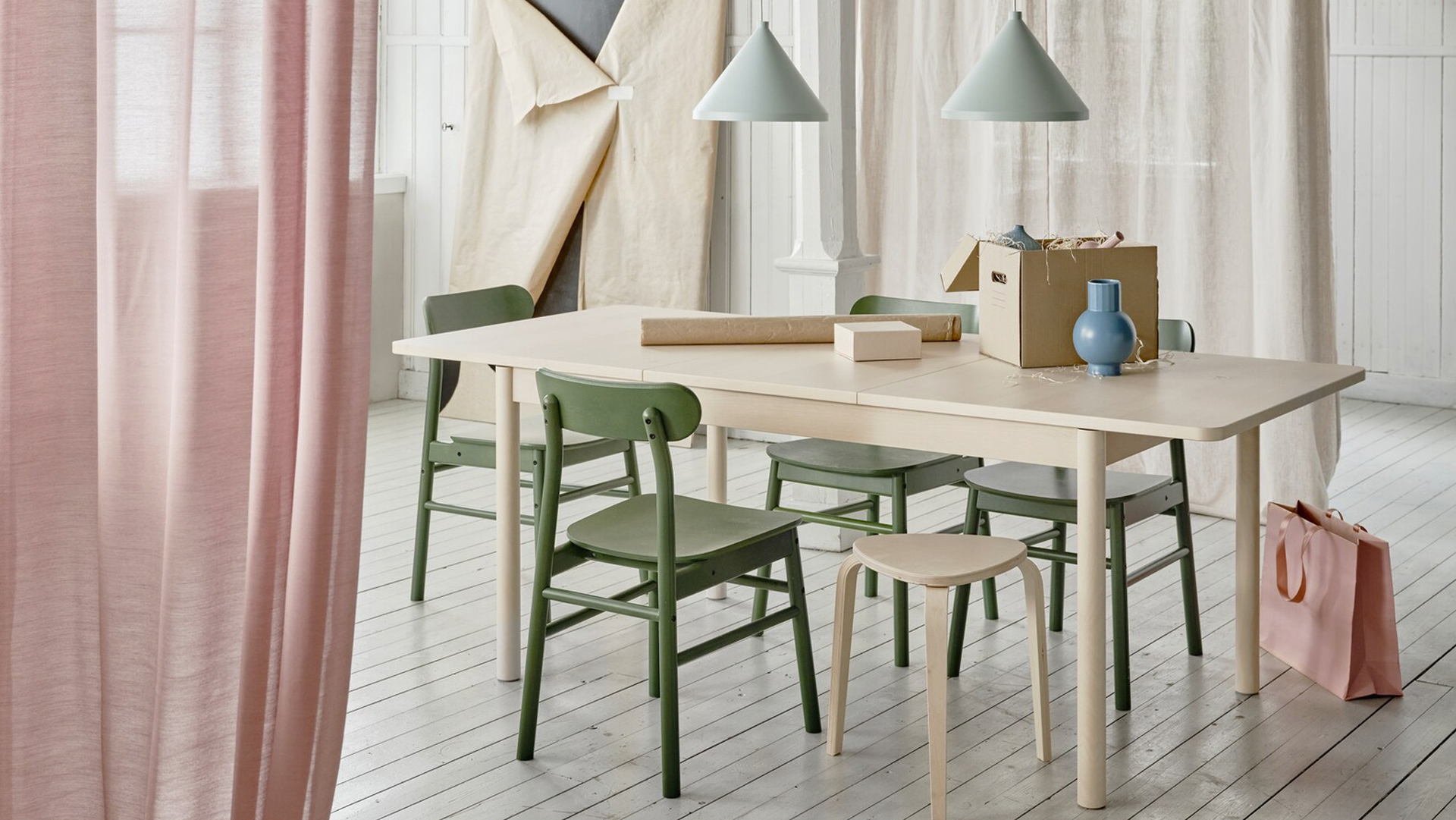 A modern take and an homage to the traditional Scandinavian wooden chair.
Its expression works equally well at the kitchen's table and at the corner bistro. The familiarity of soft, rounded shapes of Ronninge chair makes it easy to fit into many environments. At the same time, the modern, humble universality of form aims to last for decades.
Ergonomic and comfortable for long seating. Softly bent layer glued seat and back for best possible comfort. Birch expression to meet the need of a natural looking chair, green stain to add color and a black stain version to also use the 2nd sorting of material.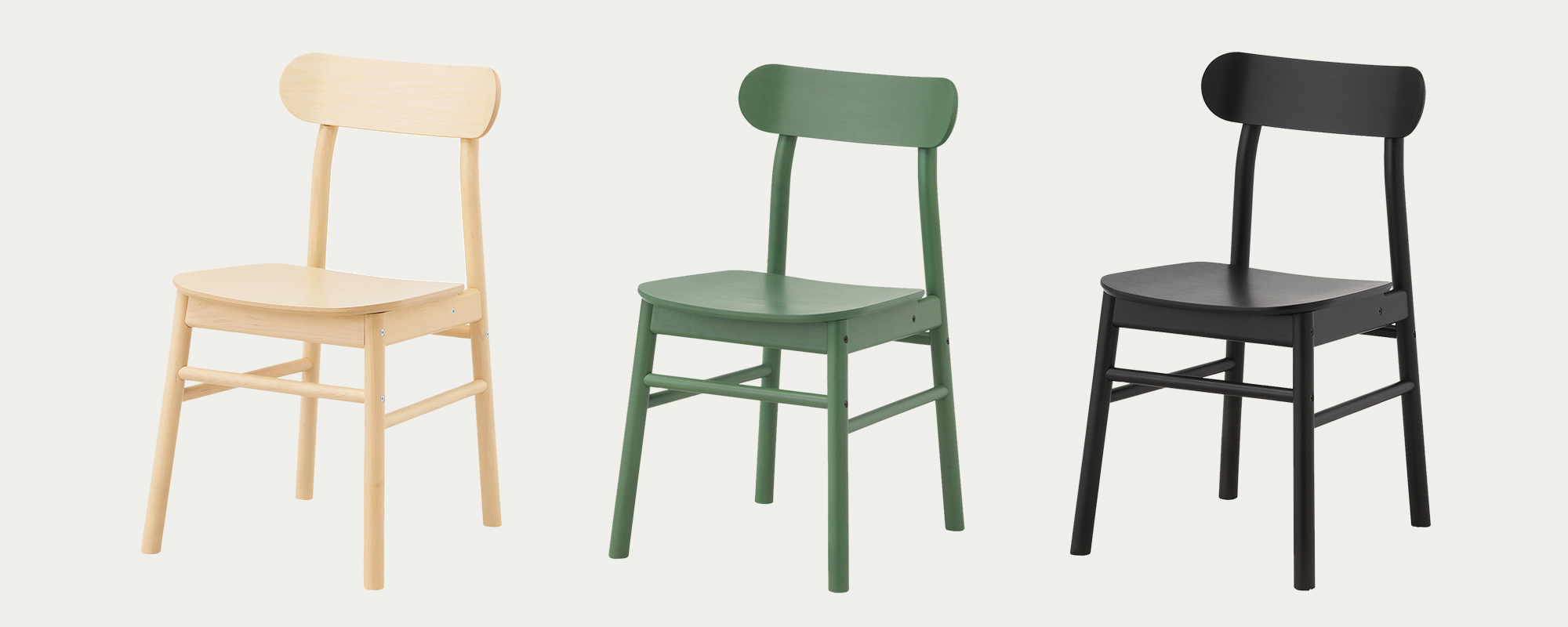 Client: IKEA
CREATIVE DIRECTION: Maja Ganszyniec
Design team: Paweł Kowalski
Year: 2019