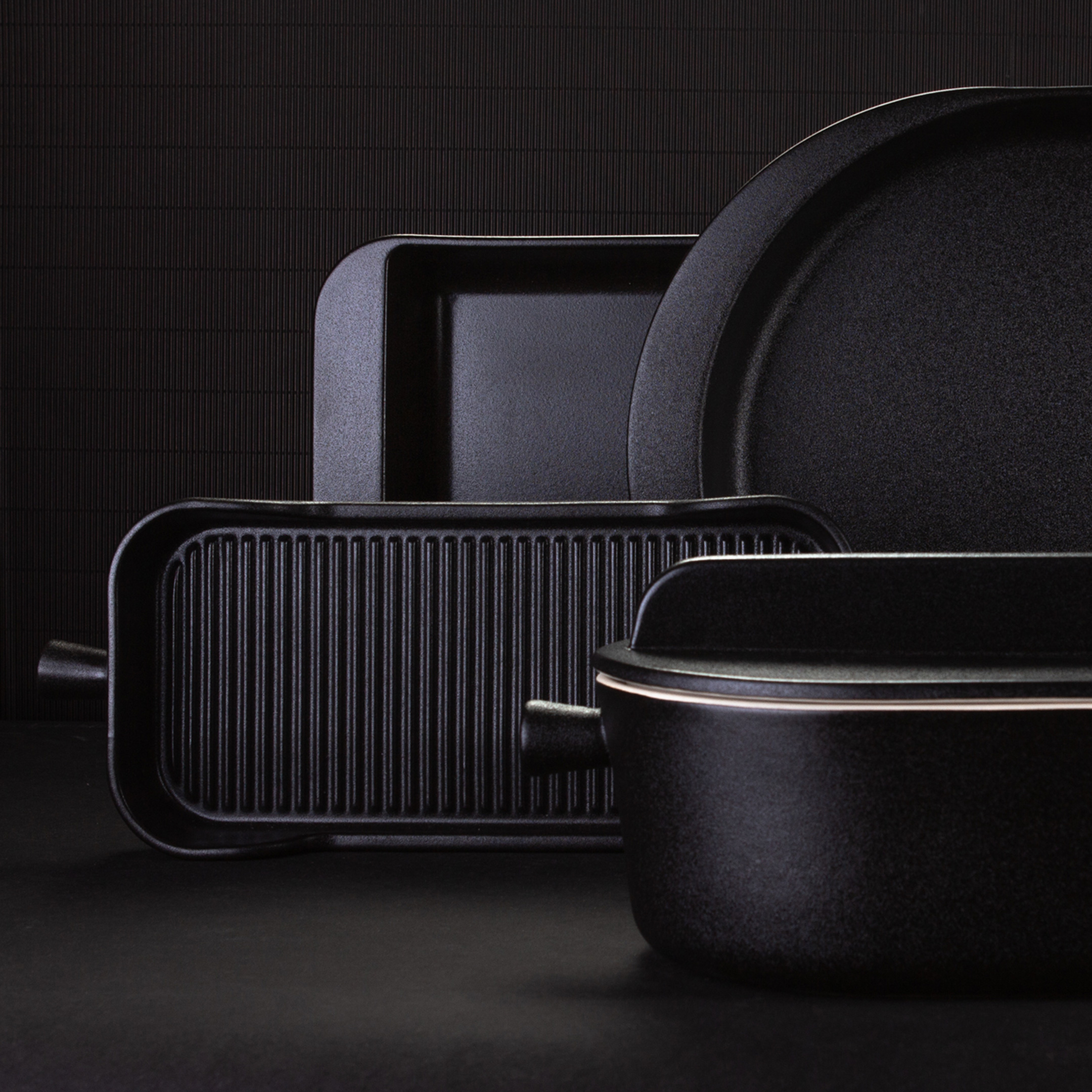 The Hjalmar collection consists series of stone baking dishes, various in sizes and shapes. The items have modern form, with Scandinavian note and unique detailing. The pots and bowls are perfect for baking at high temperatures, but also work as a serving bowls.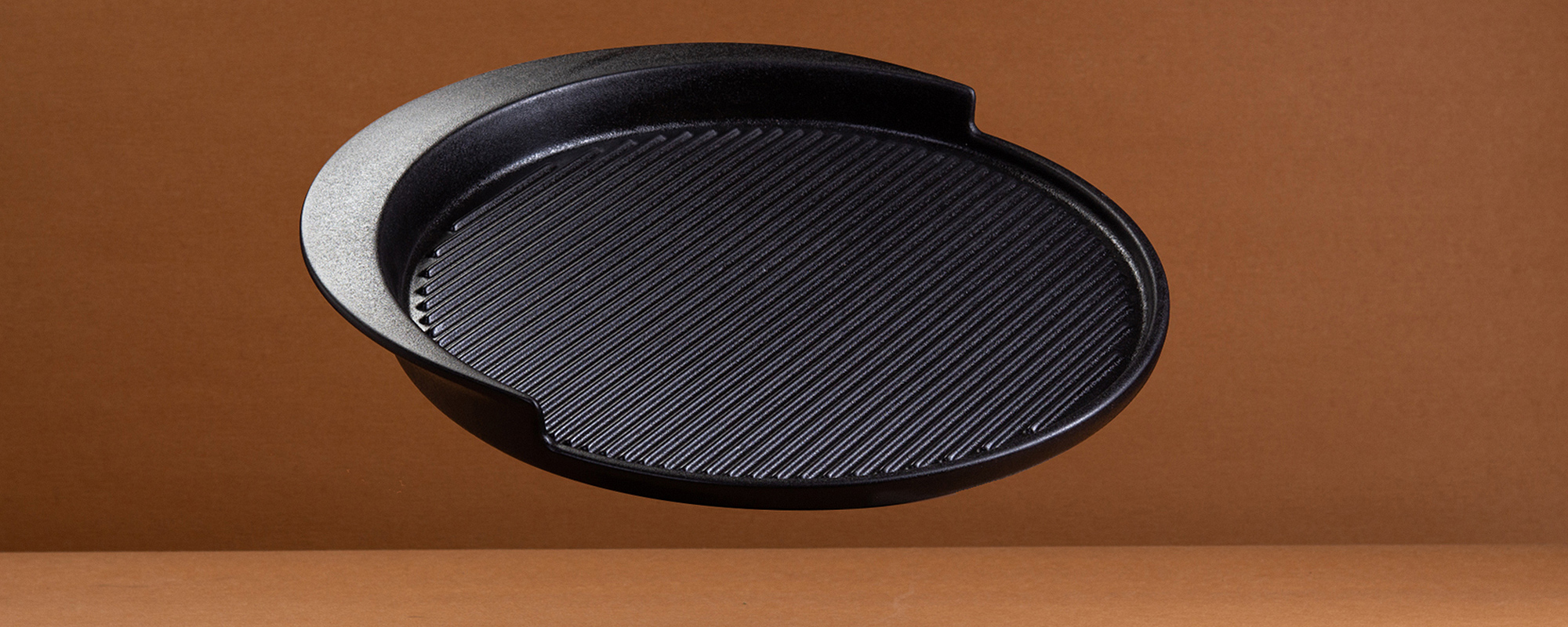 While working on the collection, the team considered how to support healthy habits in the kitchen.
Hence the range of products: a large oven dish, with characteristic conical handles – designed to be easily and safely moved around the kitchen. Open, classic forms for lasagne or cakes, tiny ramekins for soufflés or fruit crumbles, which can also be used as bowls. There are also more unique ideas – a long grill tray for vegetables, fish or toasts, and a special plate for baking pizza. Only three colours were used in the projects – white, black and a terracotta shade.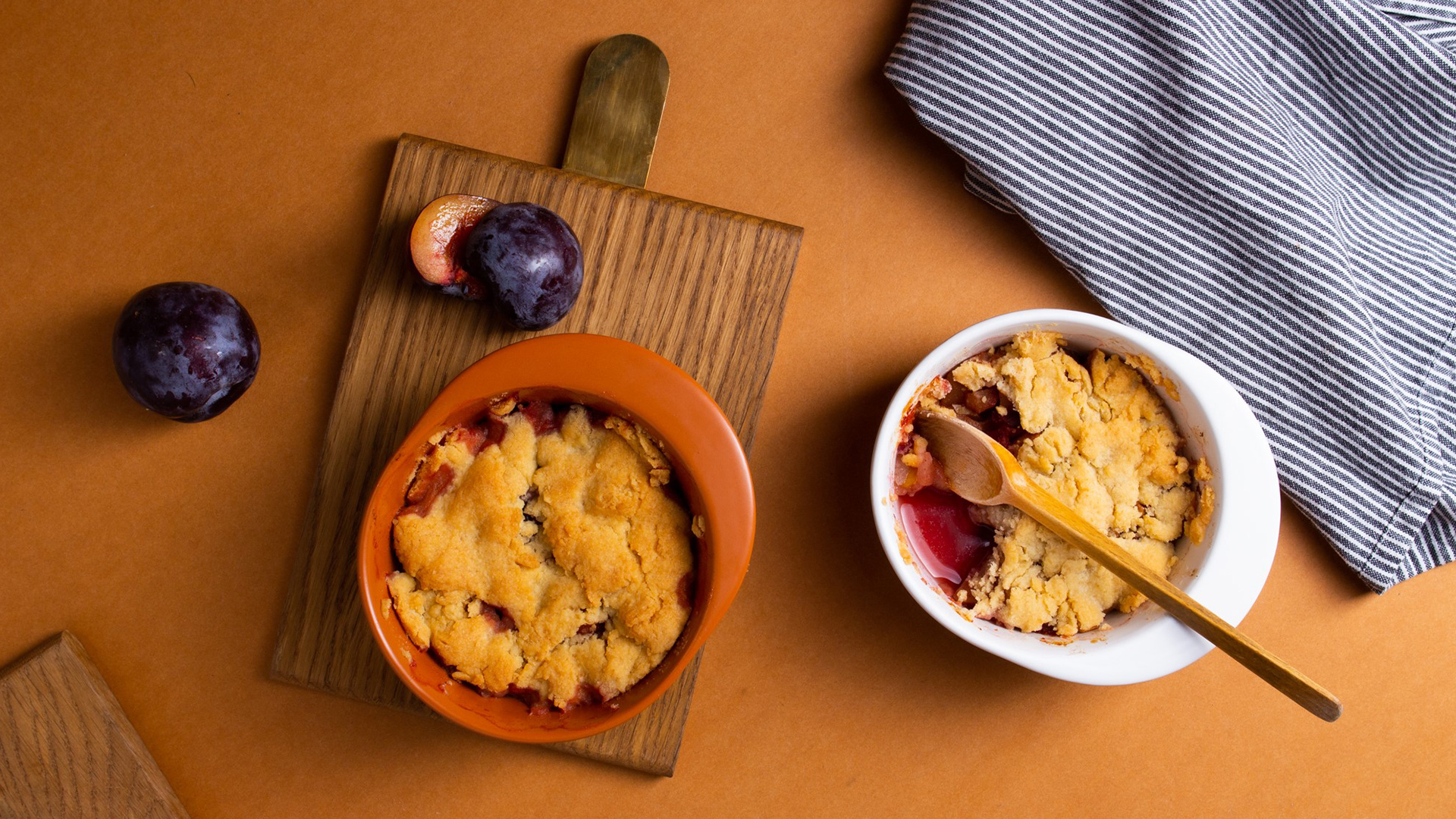 Client: DUKA
CREATIVE DIRECTION: Maja Ganszyniec
Design team: Agata Nowak, Alicja Lesiak, Paweł Kowalski
Year: 2020