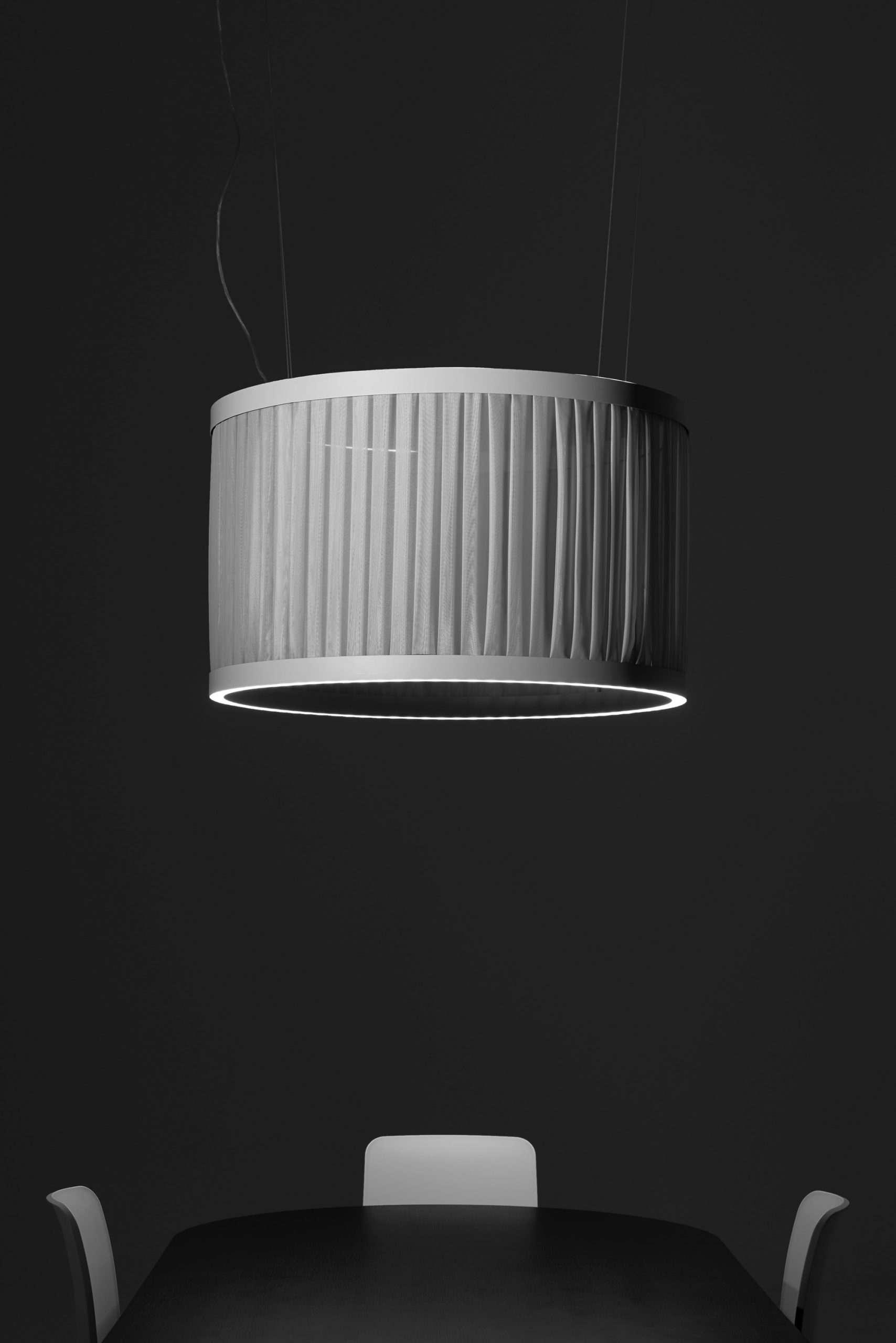 Mist is a collection of standing and pendant acoustic lighting solutions. Pioneering in design and beautiful in craft, Mist promises warmth and an element of the mysterious for every room.
The pleated curtain ensures a comforting, understated light that works beautifully throughout lobbies, hotels and restaurants.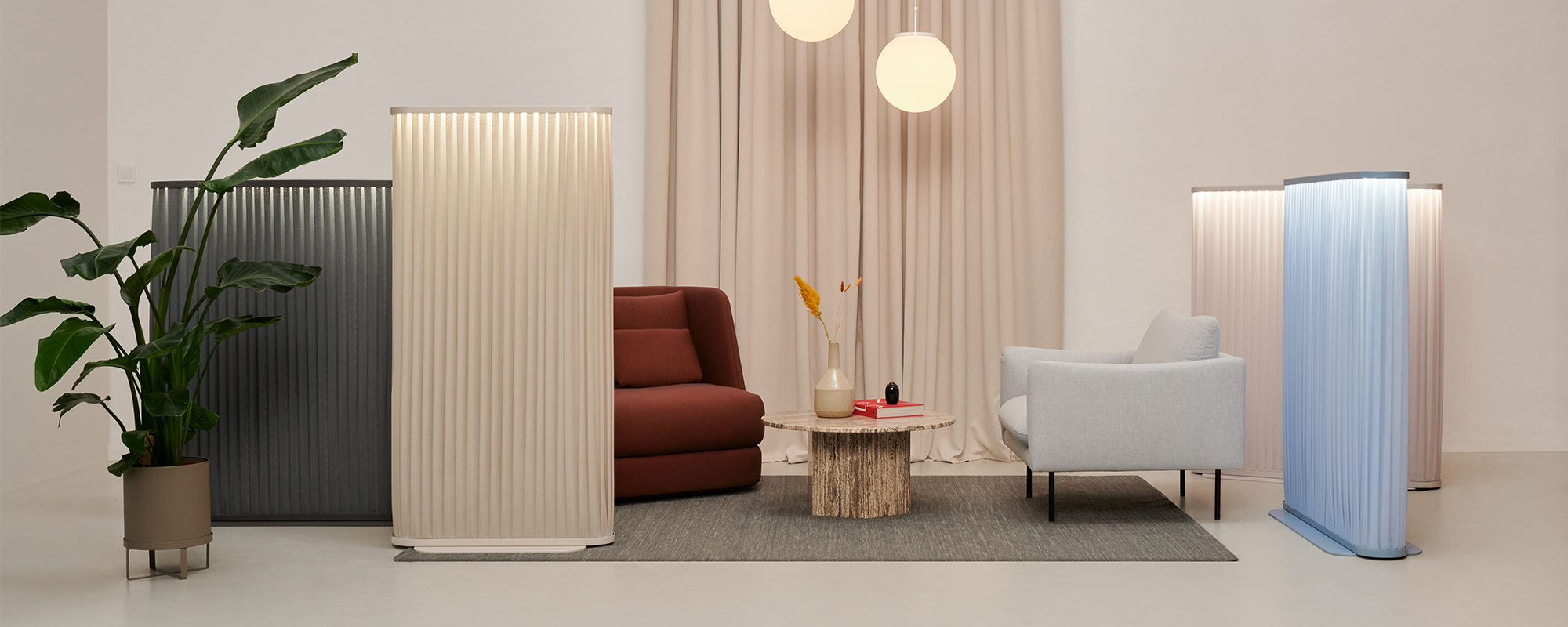 The Mist floor lamp uses highly effective, invisible plexiglass concealed by a graceful, pleated curtain. The plexiglass acts as the perfect sound insulator.
The Mist pendant lamp is a stunning, suspended light which performs powerfully as a sound absorber and warms up every type of interior. The pendant lamp comes in two shapes – oval and round.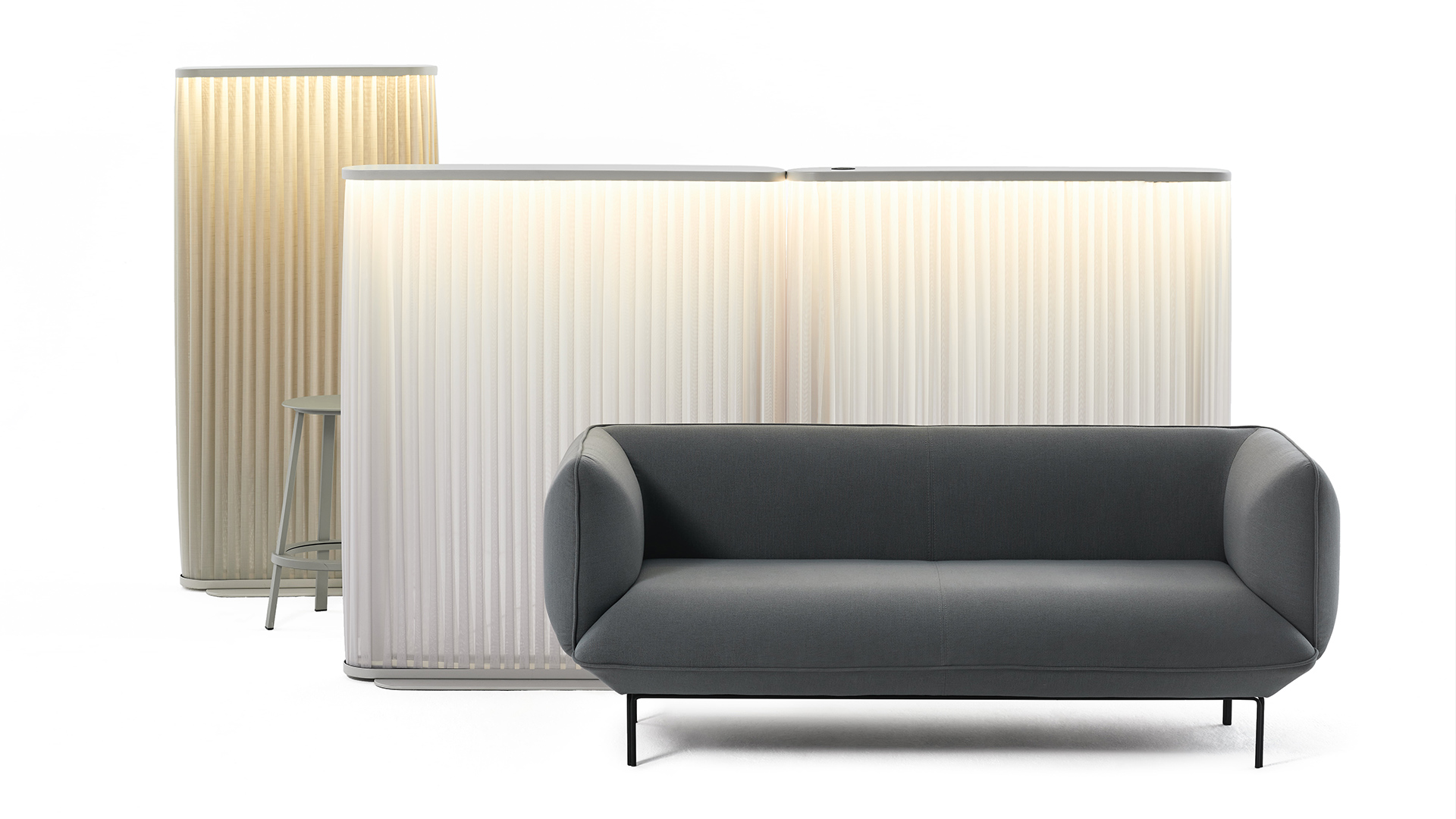 Client: Mute
CREATIVE DIRECTION: Maja Ganszyniec
Design team: Paweł Kowalski, Alicja Lesiak
Year: 2021