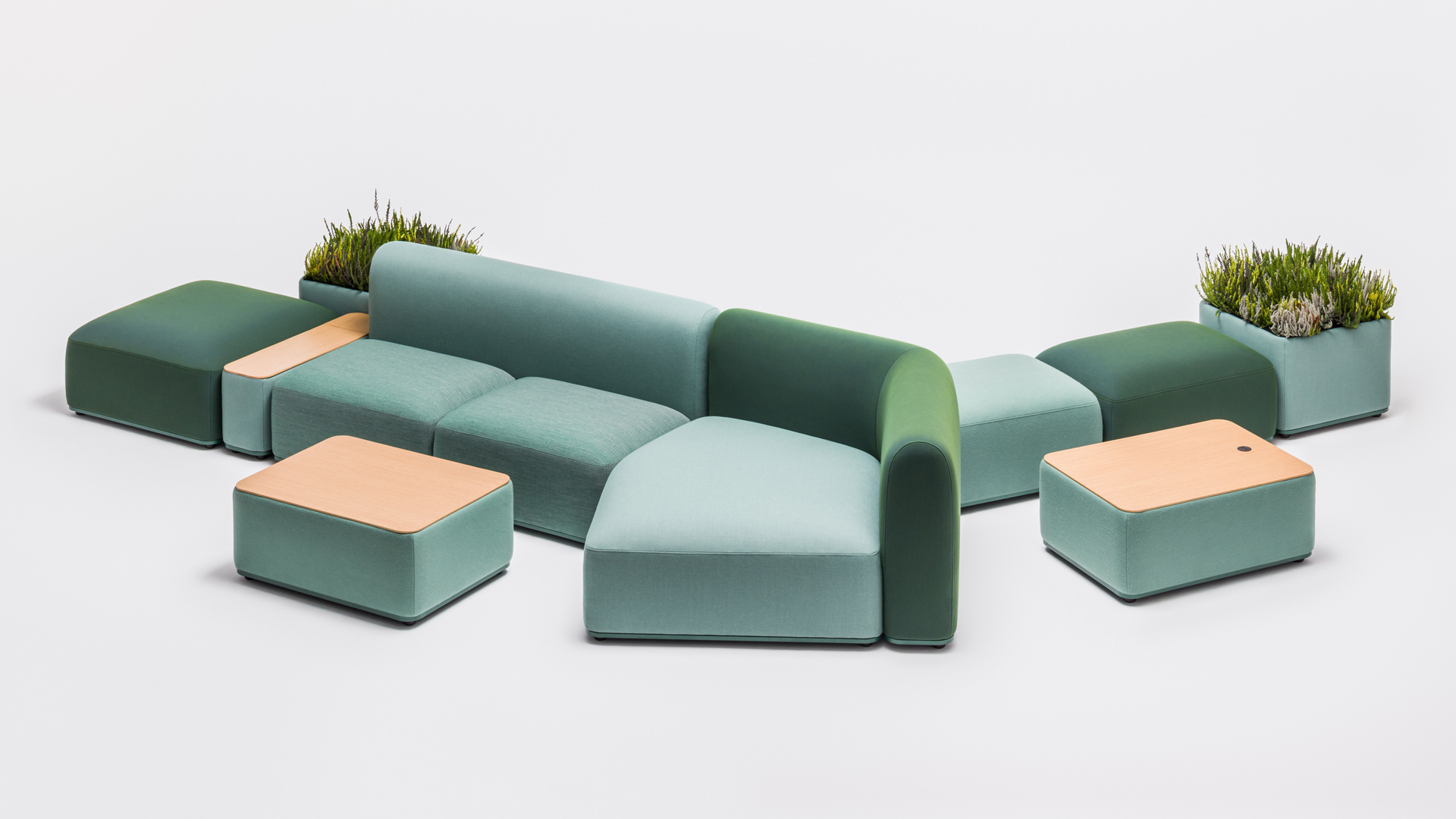 Hillrock
Modular Seating System
The merge of curvy shaped details with horizontal and vertical lines translated into the language of geometry, allows for expression of key values of the contemporary design such as genuine comfort and modular functionality. Hillrock explores the geometry in new directions, to reach for more useful and multifunctional settings.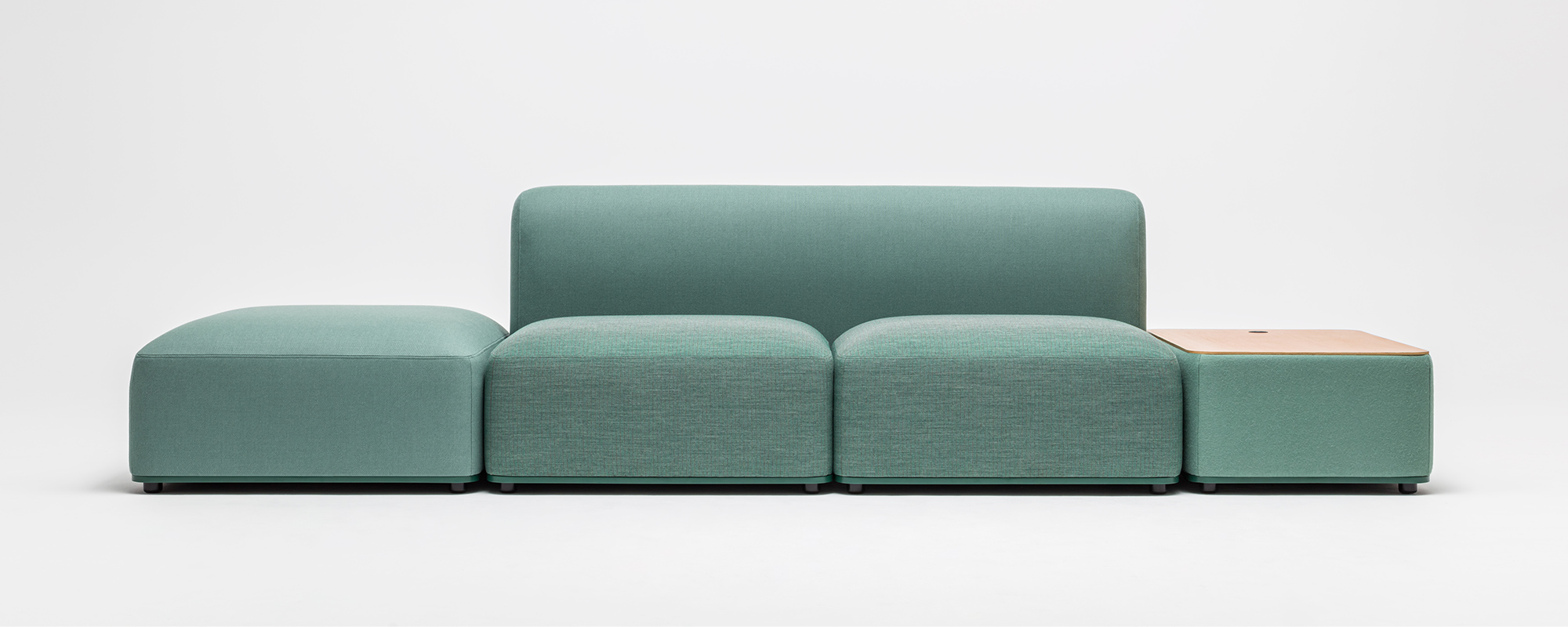 Two depths of the seats combined with the genuine comfort composition, different heights of the backrest and armrests makes Hillrock a versatile piece for any type of space.
From compact sofa for cosy interiors, asymmetrical sofa with chaise longue, benches for waiting areas or vast, comfortable environments in a spacious chill out area of the office. Its sculptural form can also greatly contribute to any hotel lobby or reception area.
The extensive typology brings out new language and implements more solutions for a contemporary interior. Ever expanding arrangements and almost unlimited configurations are possible thanks to well thought-out typology and easy building construction.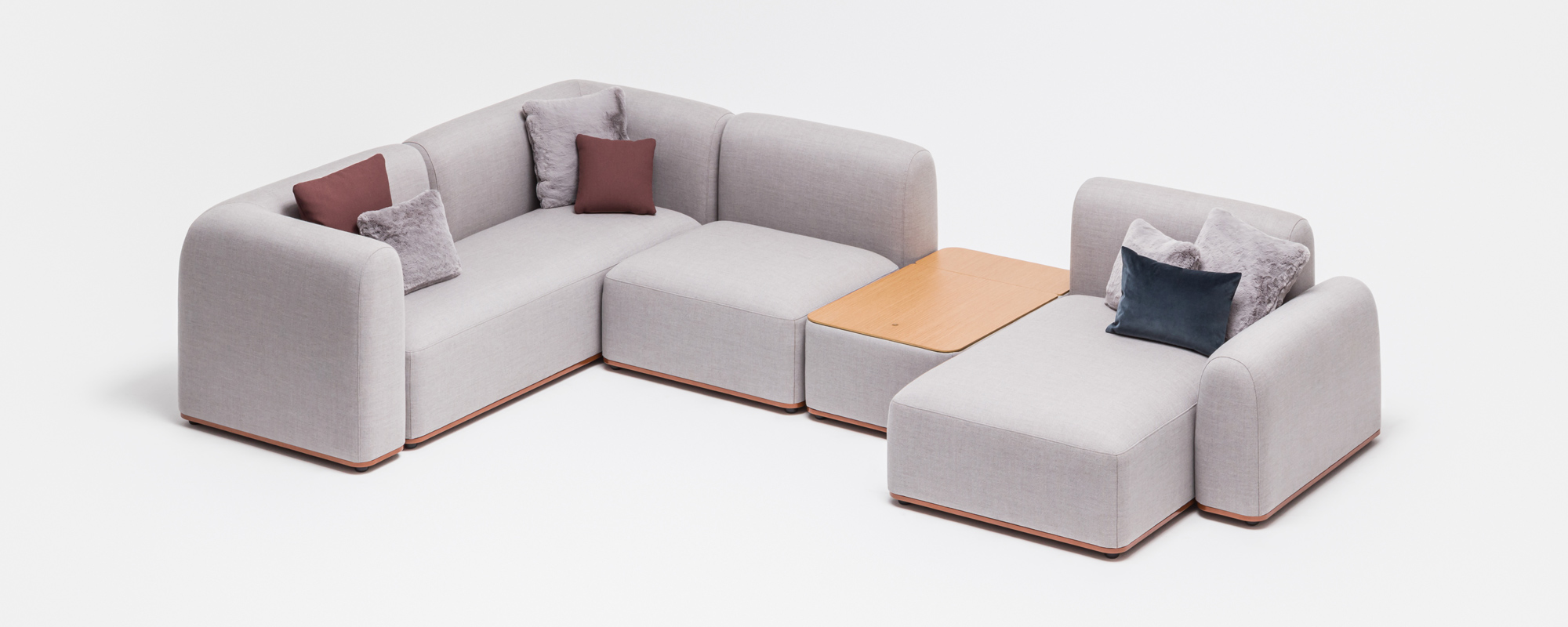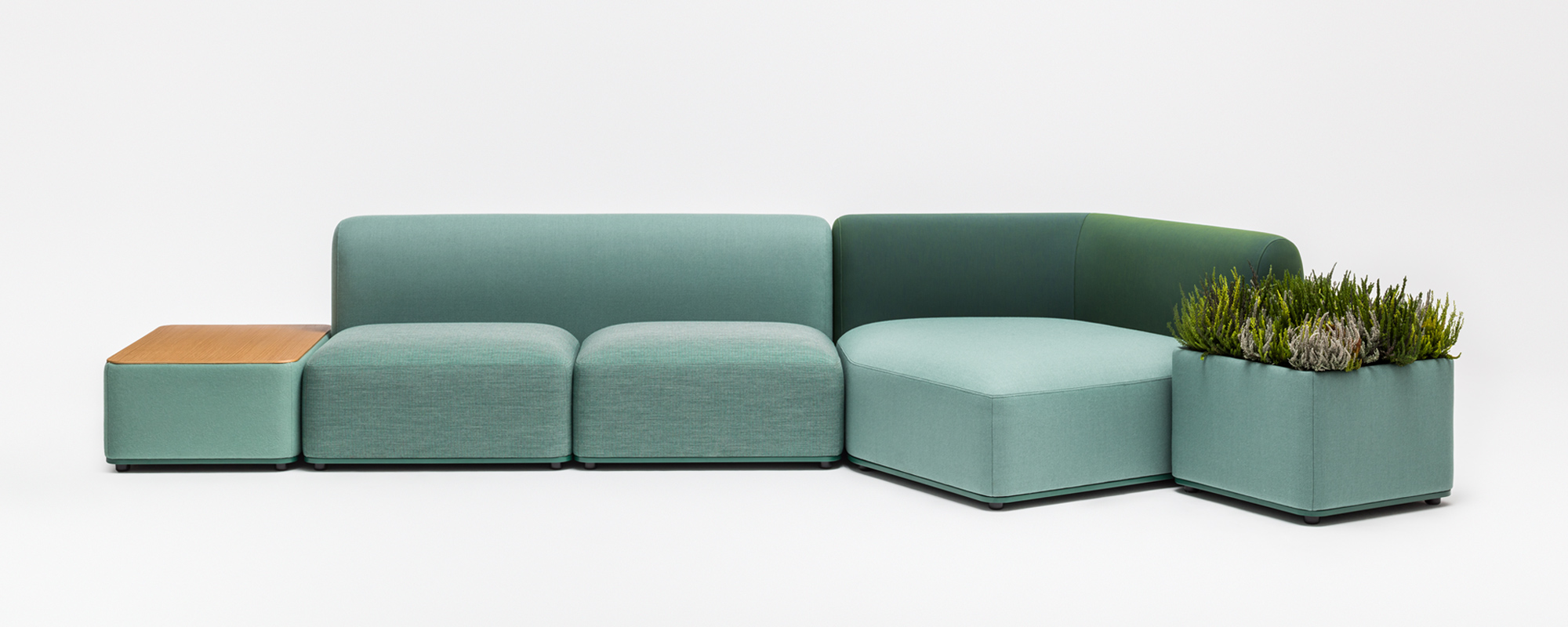 Client: COMFORTY
CREATIVE DIRECTION: Maja Ganszyniec
Design team: Paweł Kowalski
Year: 2020