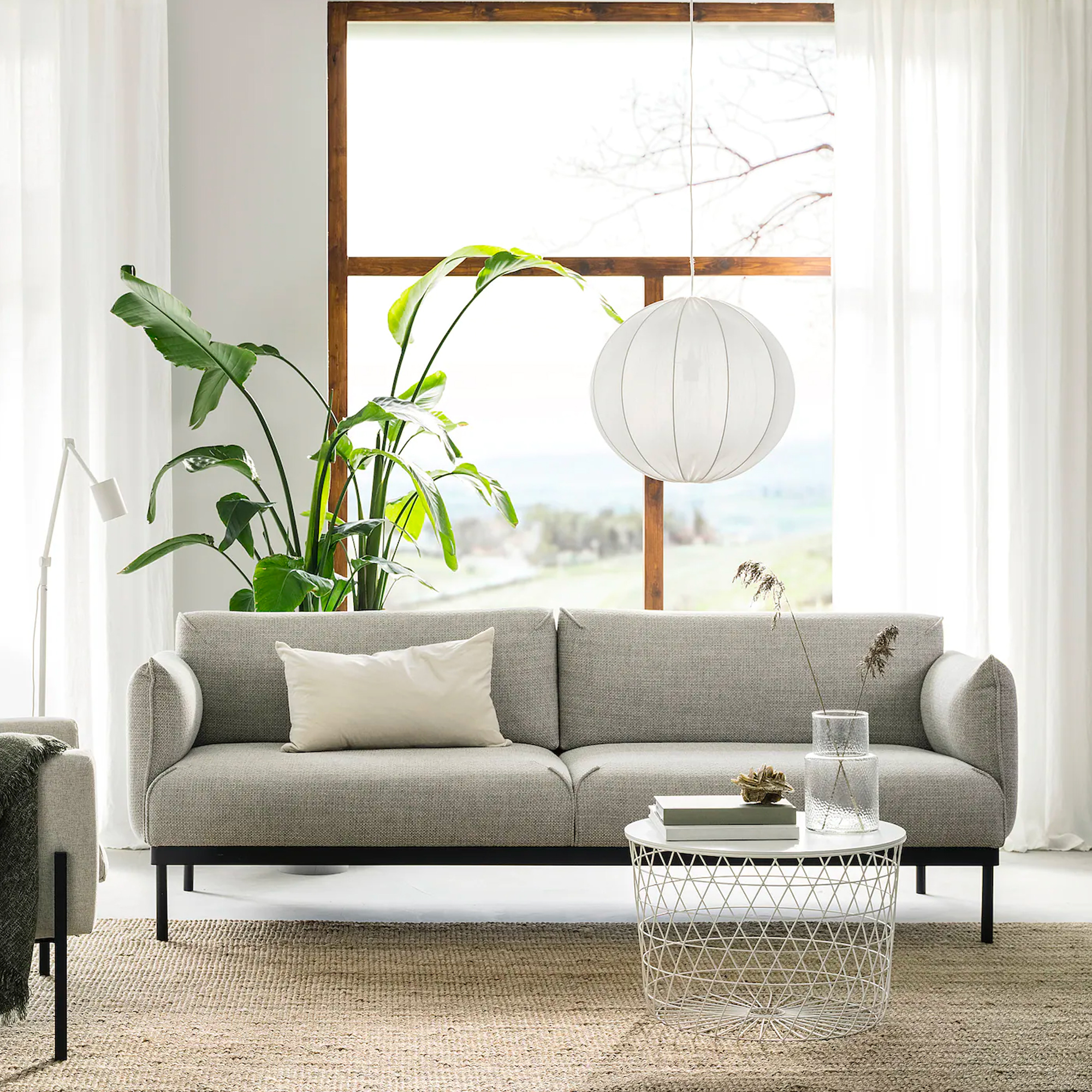 Applaryd is a modern Scandinavian sofa: relaxed yet tasteful, light but comfortable, based on classic proportions but with a bold, contemporary detail.
The goal was to create a piece, that will work well in home environment, supporting not only sitting, but also other activities. That is why the inside parts of the armrests are curvy – to create support when we lean against it reading a book in laid back position. It was important to create a shape, that is well tailored, so no loose pillows, a mix of sharp and curvy silhouette, distinctive upholstery detail. A shape that will be kind of independent from trends but dressed in various fabrics will fit a variety of interiors.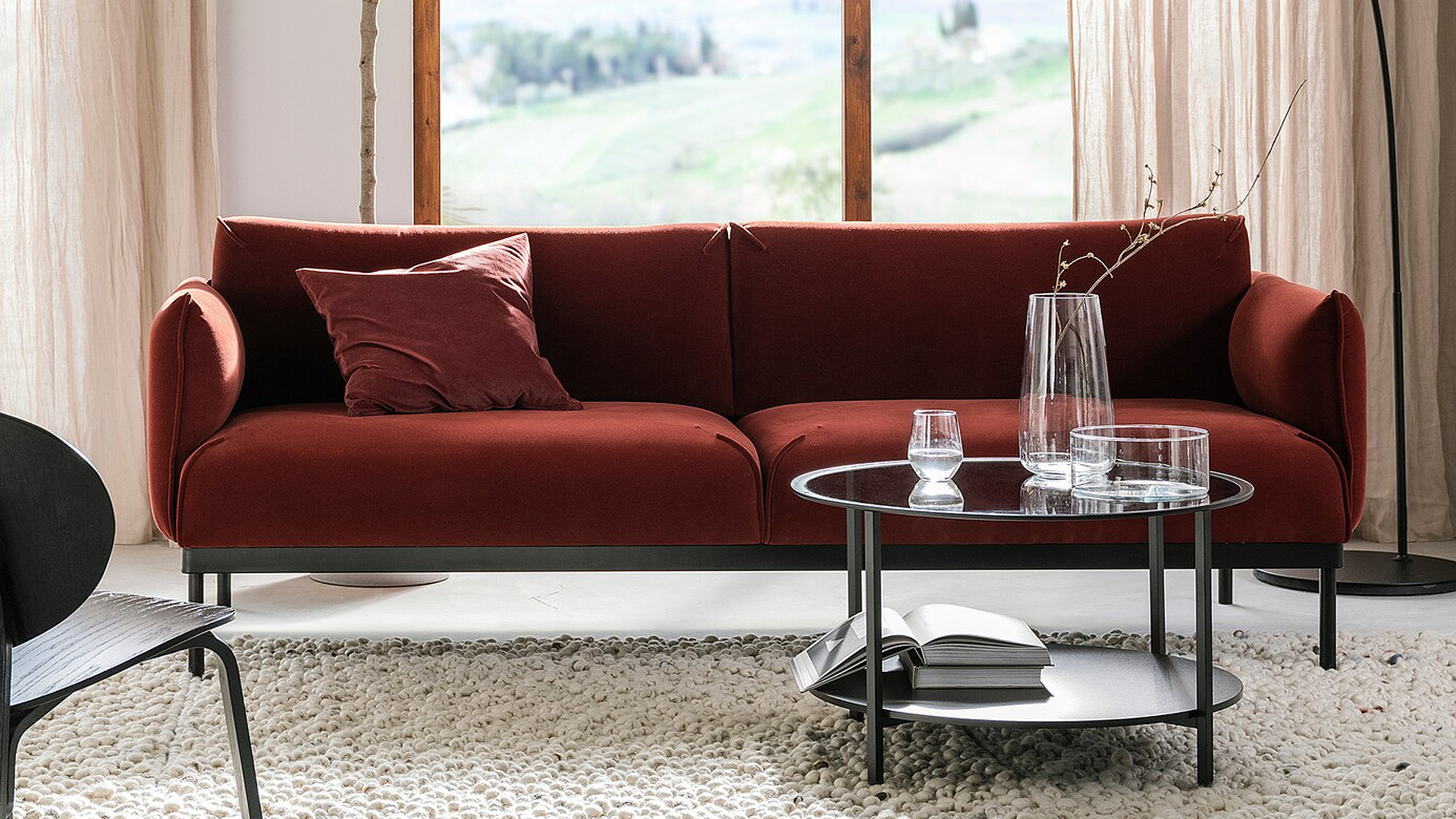 The sofa has a bold detail, but we are most content with what is inside of it, or rather than what is not there – foam.
We have worked hard to gain a comfort we wanted with the use of least foam possible. Instead, there are pocket bonel springs inside, creating soft support and filling the space that foam would usually take. I also like the fact, that we managed to make a family, where every size and configuration works well. There is no compromise, and I am very pleased with that.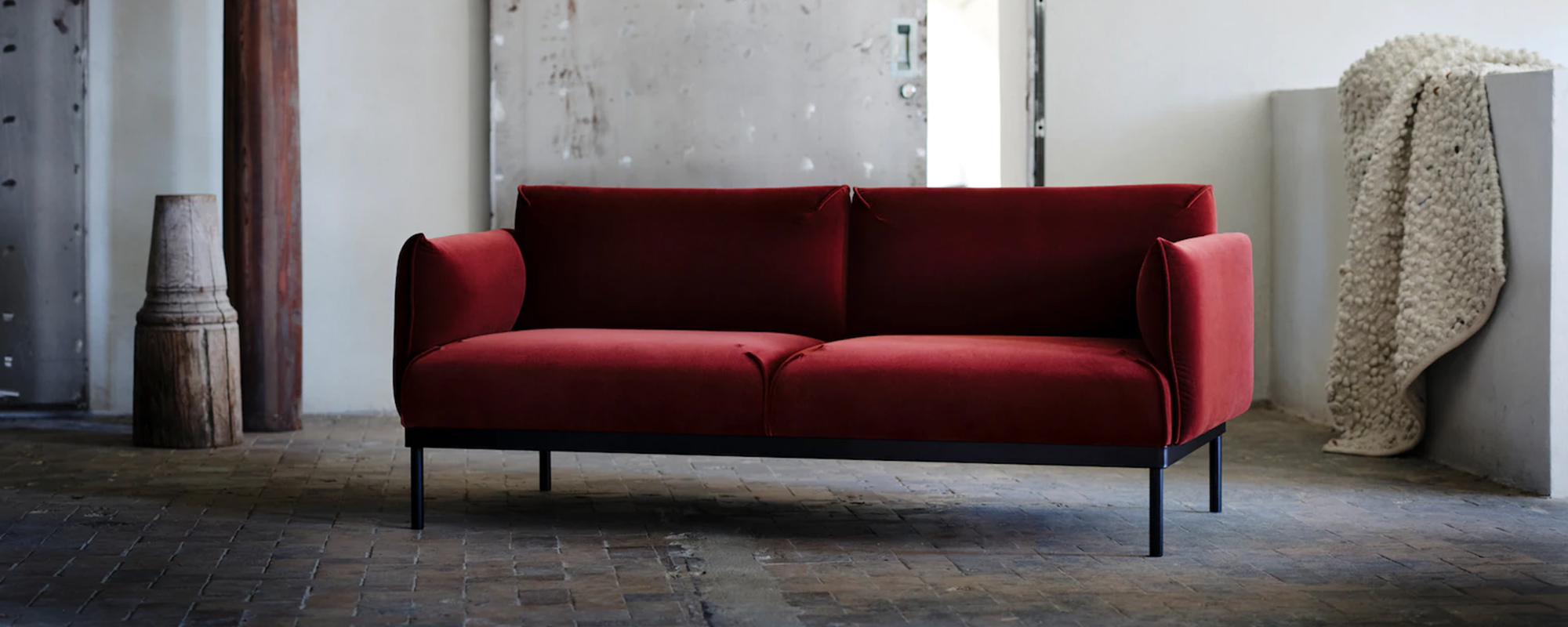 Client: IKEA
CREATIVE DIRECTION: Maja Ganszyniec
Design team: Aga Renes, Alicja Lesiak, Paweł Kowalski
Year: 2021