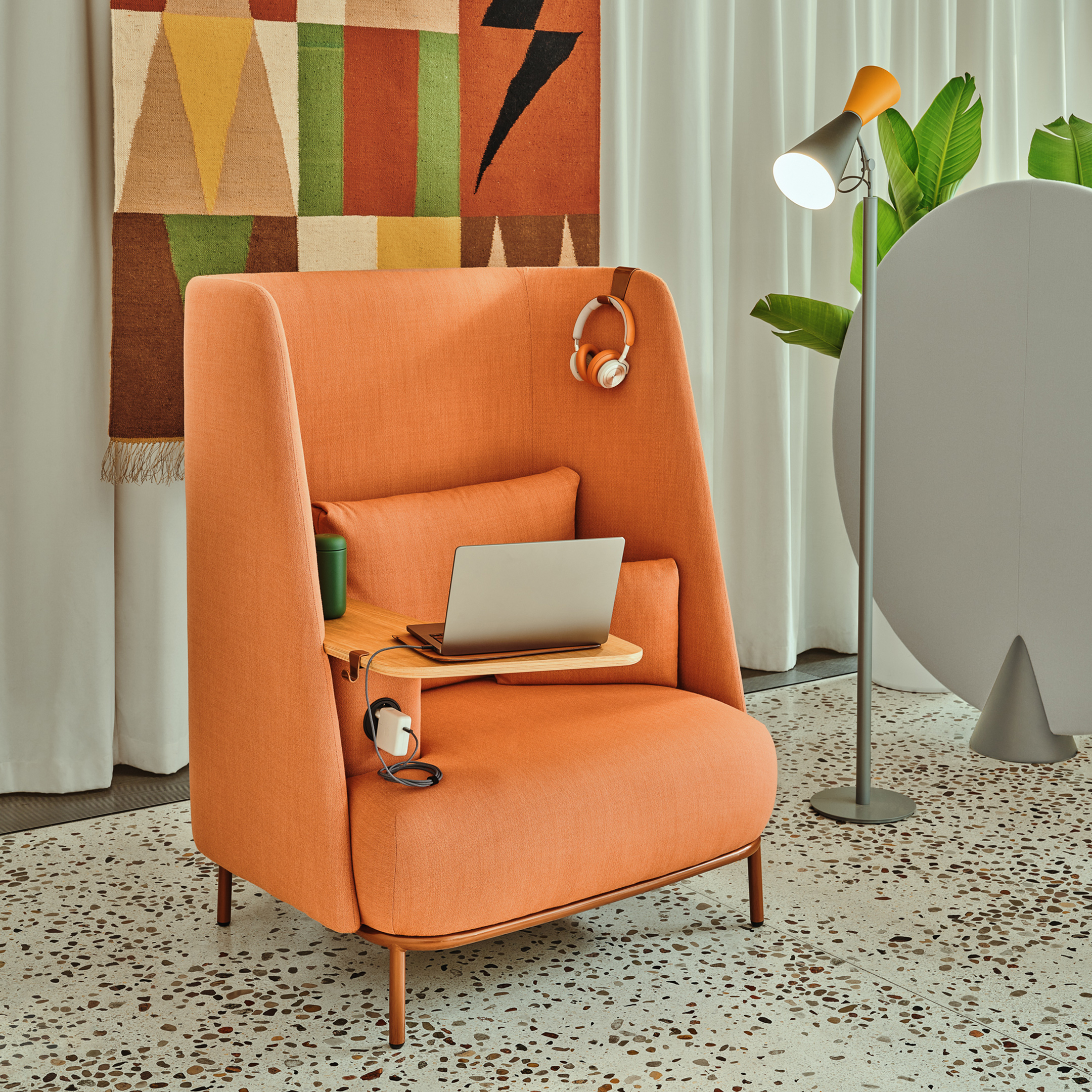 Mellow Work
Independent Workplace
Mellow Work is an extension of Mellow collection – sofas and armchairs that contribute to the interior with refined softness and coziness. Raised on steel legs for more practicality, Mellow Work is equipped with a writing top for work as well as a charger and an electric socket. Owing to these modifications, Mellow Work can function as a fully independent workplace in office or co-working spaces.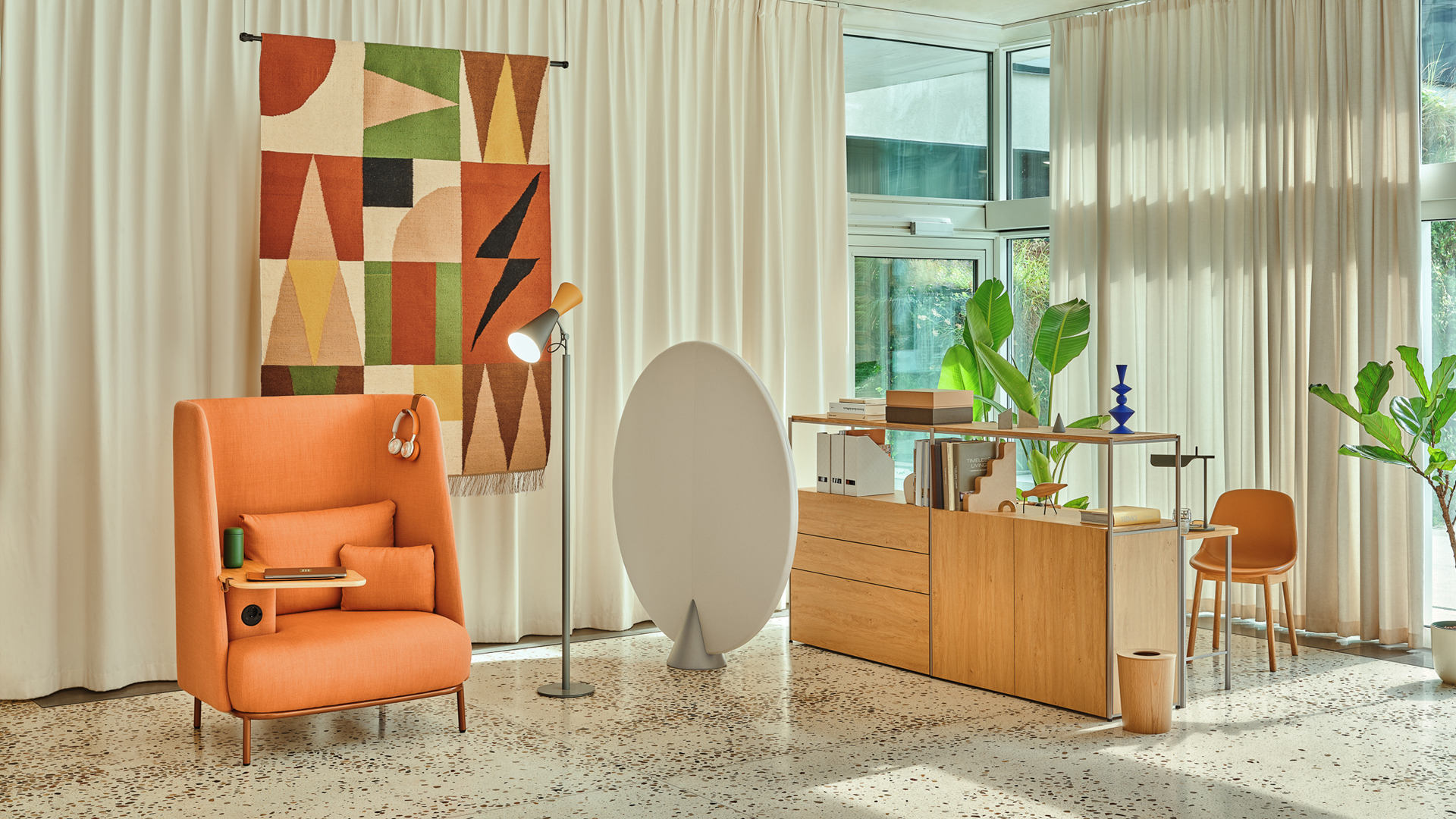 Time for yourself or concentration on tasks. A major feature of this product extension is its improved acoustic properties.
Mellow Work functions perfectly in vast open spaces, especially thanks to its two high backrest versions to choose from. Carefully adapted to the ergonomics of the body, the writing top allows for focused work and supporting one's arm. The armchair is available in versions for right-handed and left-handed users. The depth of the seat regulated with cushions allows for changing position and adopting a desired body posture, even during longer work sessions. A bag can also be hanged within reach.
Almost every stage of work on the new Mellow involved seeking optimalisations, focus on ergonomics and user's comfort – for the sake of turning Mellow into an autonomous place to which we want to come back.
Client: COMFORTY
CREATIVE DIRECTION: Maja Ganszyniec
Design team: Paweł Kowalski
Year: 2022