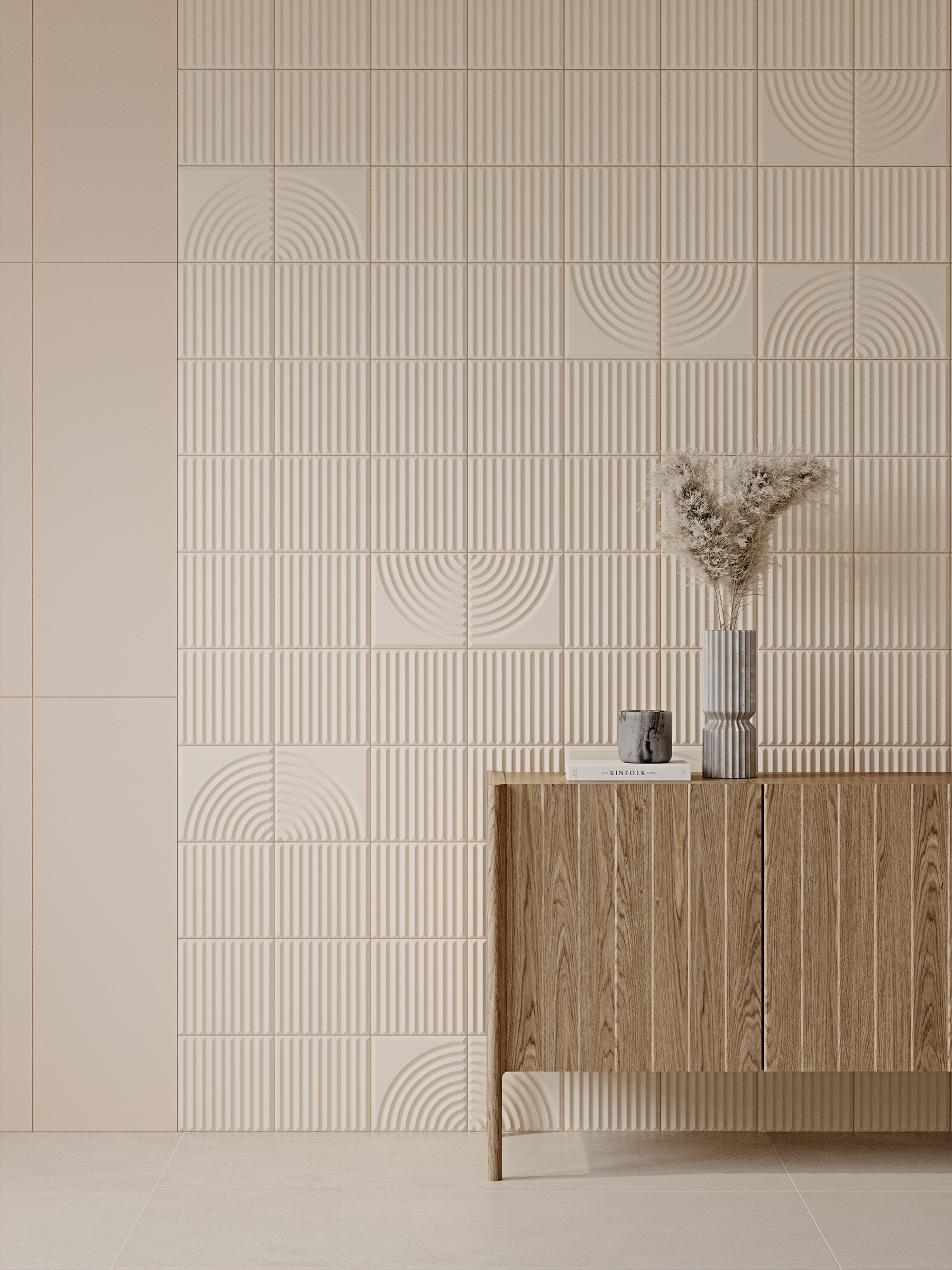 Neve Creative
Tile Collection
The starting point for the creation of the Neve Creative collection was the redefinition of the decoration which, in the traditional interiors, have so far been governed by strictly defined rules.
In Neve Creative we reverse the traditional order – the decoration is subtle, manifesting itself in the geometric rhythm of squares and rectangles. The lights highlight the subtle structures, matt and glossy surfaces. All in deep, natural shades.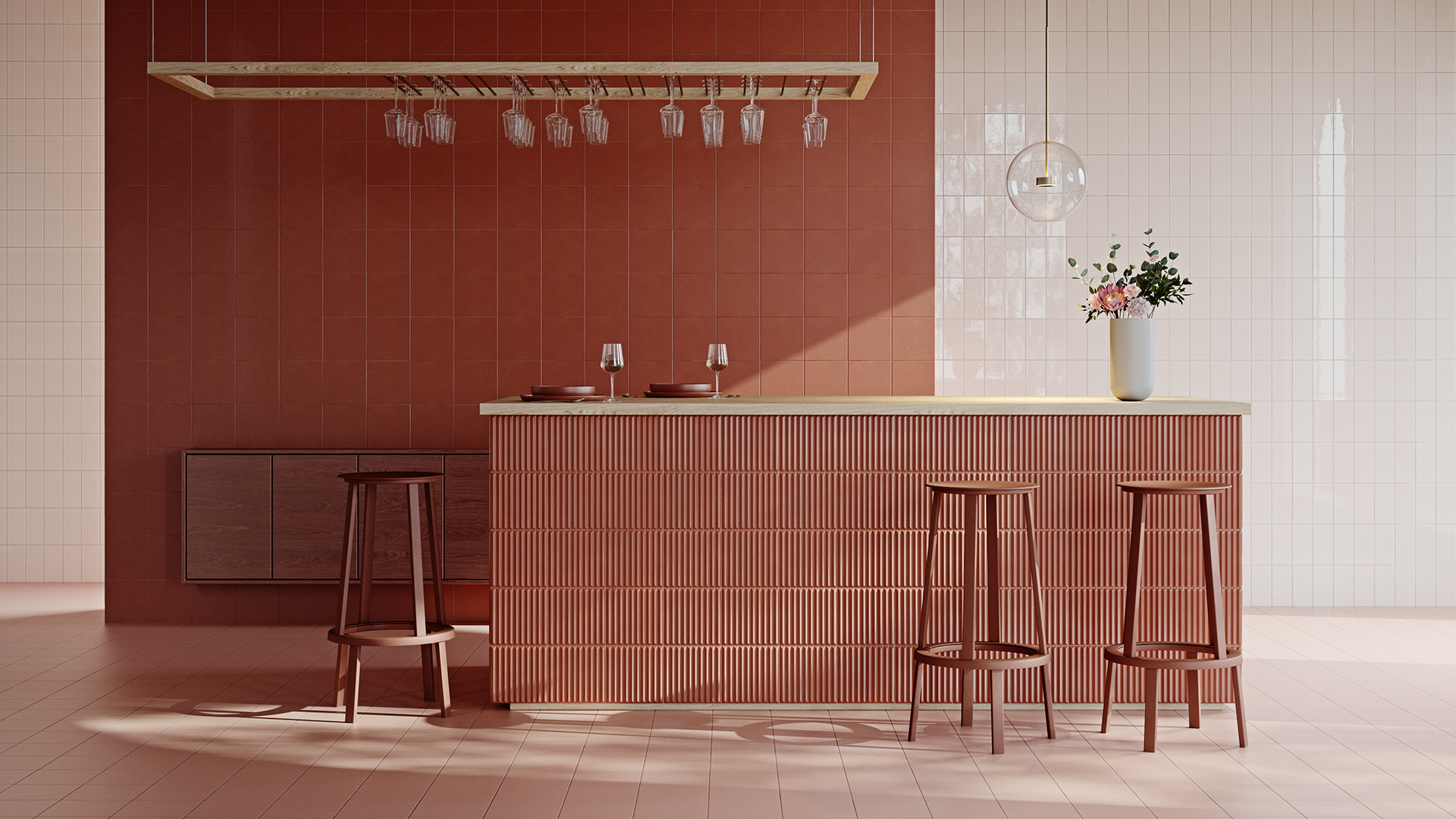 The collection is based on four aspects: formats, structures, colors, and light.
The simple geometry of the tiles allows you to combine them in any composition based on 10 cm and 20 cm squares and matching 10 x 20 cm rectangle. Here, the rhythm becomes the decoration itself even in the simplest, white tile. The geometry combined with structures and colors create subtle or complex decorations.
The palette of base colors consists of carefully selected white, beige, gray, graphite and black. It is coordinated with the complementary colors such as coral pink, dark terra cotta, mint, deep green, light blue and navy blue. Three light and three saturated shades work in freely chosen combination, tone in tone, or in contrast. It is possible to create interiors that are calm, balanced or expressive.
We have introduced a variety of tiles under different formats. Deep structures, fine textures, delicate patterns based on the subtleties between matte and sparkle change depending on the size of the tile and its color. We focus on diversity and let the recipients decide how to combine them in the best way.
The light is an essential element in this collection. Adequate lighting is of great importance for deeply structured products. The light shapes the space, brings out nuances, emphasizes details and adds subtlety to the whole project.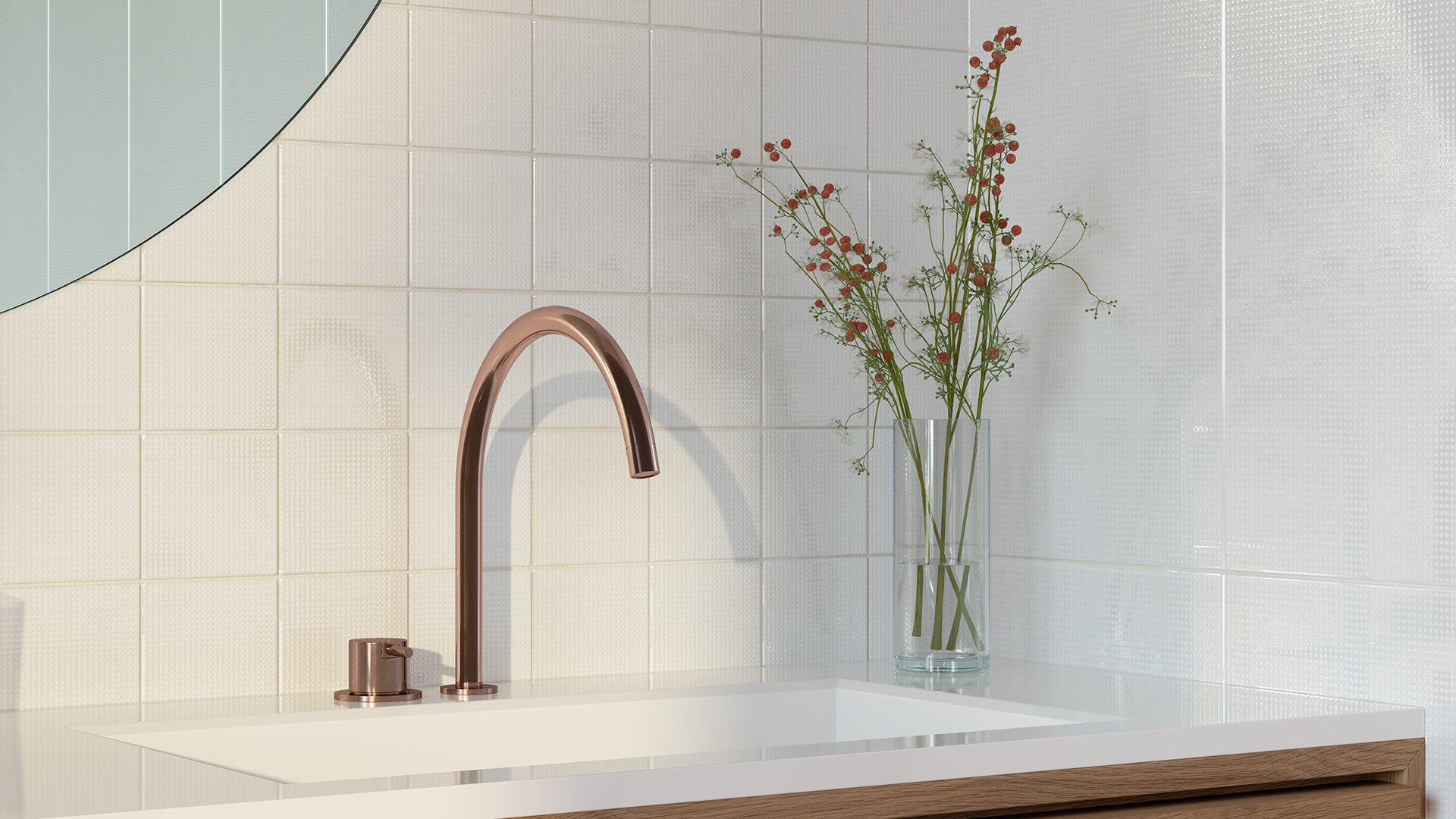 Client: CERAMIKA PARADYŻ
CREATIVE DIRECTION: Maja Ganszyniec
Design team: Alicja Lesiak, Aga Renes
In memory of: Michał Drożdż
Year: 2022