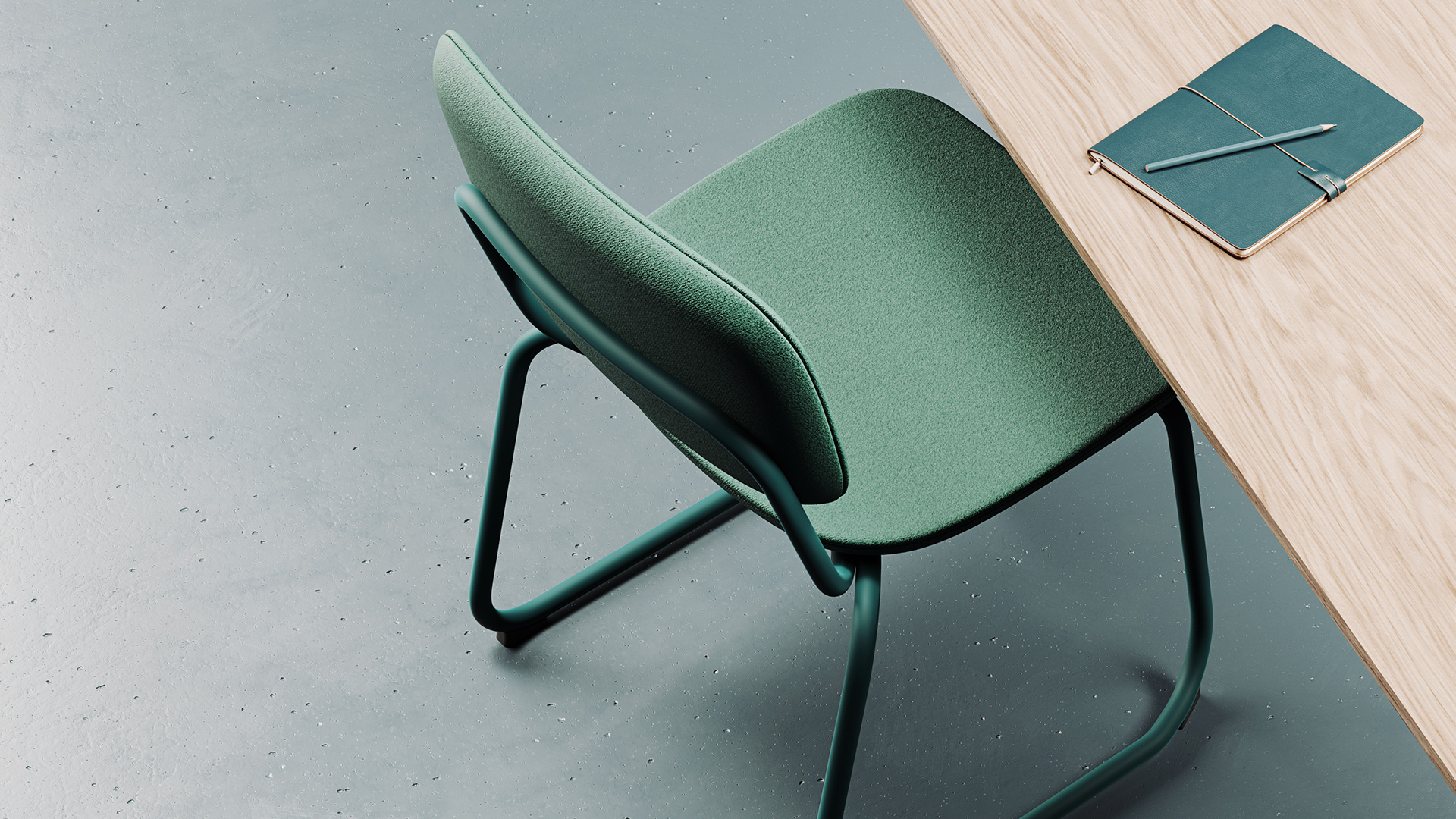 Normo is the most sustainable upholstered chair on the market. It has been designed in accordance with the principles of circular economy.
The chair is made in 50% from recycled materials. At the end of its life cycle, it can be taken apart and recycled up to 94%. The few parts and innovative construction allow easy disassembly and sorting of materials.
We use waste instead of virgin materials, the construction is made from 100% recycled plastic. We produce locally. We don't use toxic chromium. There is no glue or staples in the manufacturing process and we use minimal quantity of foam.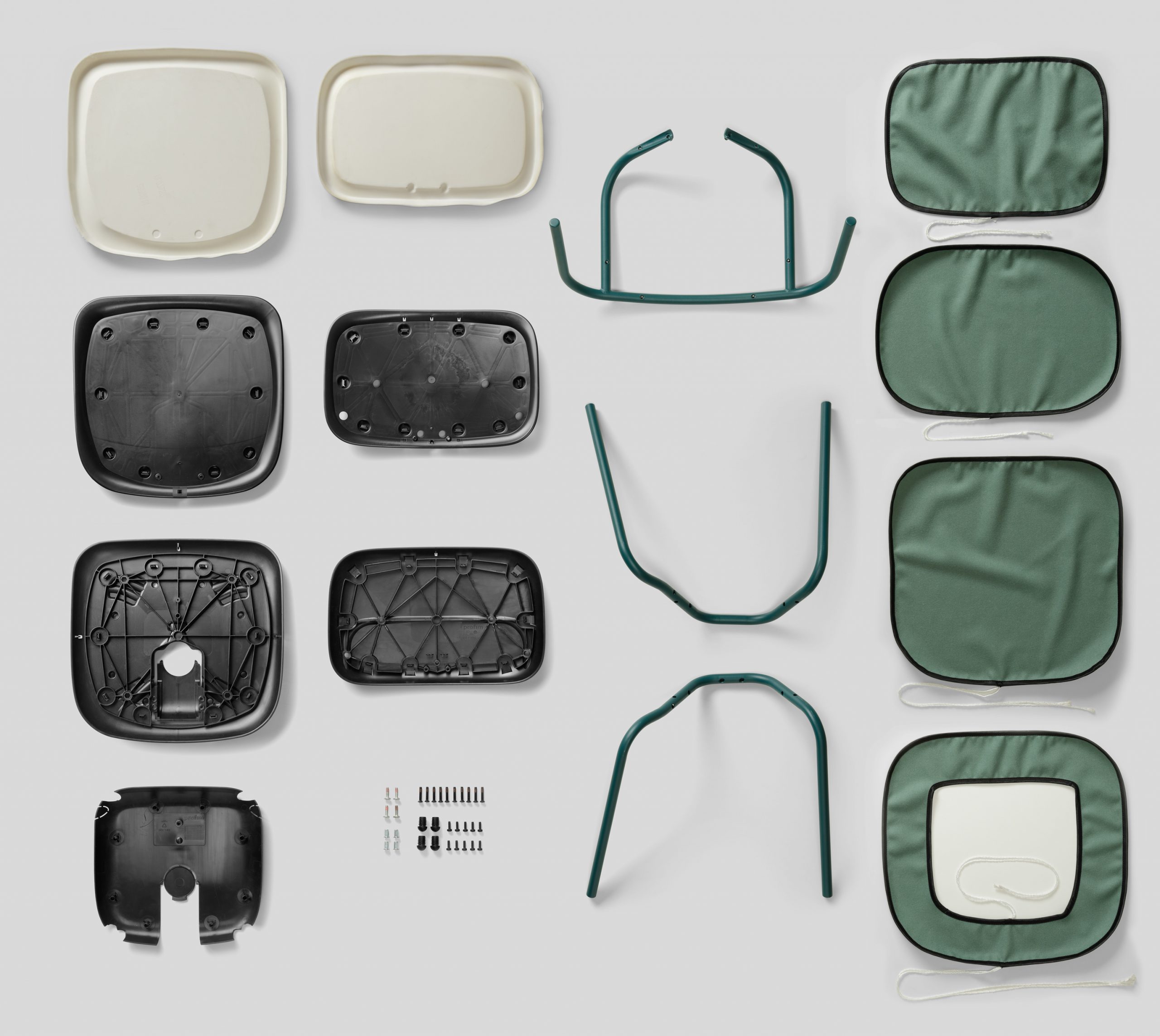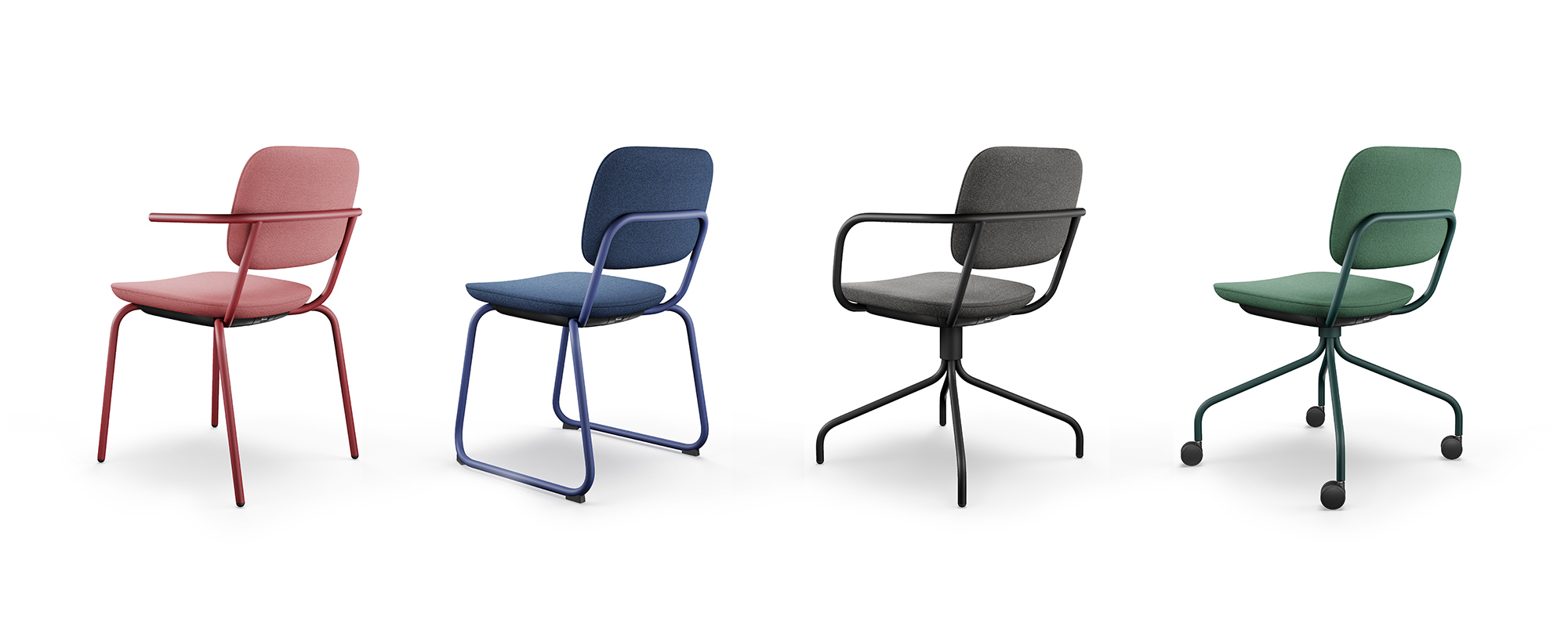 Normo was designed with work and meeting spaces in mind. With its simple and friendly silhouette, it fits in with the informal interiors of contemporary offices and school campuses.
Depending on the configuration, the chairs will work well in conference rooms, at desks and shared tables in co-working spaces, but also in reading rooms, dormitories, or studios.
There are 12 configurations in the collection. Four bases and three backrest variants can be mixed and matched as needed. You can choose a four-legged frame, a sled, or a swivel base with or without casters. There is also a full armrest, a short armrest that allows you to hang the chair on a tabletop, and a compact version without arm support. The skid-based and leg-based configurations are stackable, up to 5 chairs. 
Normo is our new chair for work and meetings. It is also Profim's new norm in the furniture development and production.
Versatile and robust, it was designed in accordance with the principles of circular economy. The collection was created in the spirit of responsible design.
"The chair's aesthetic is rooted in the past, in the simple school chair. The innovative circular design paves the way for a more sustainable future," explains the designer.
The combination of Maja's Ganszyniec design sensitivity with Profim's technological know-how made it possible not only to create an exceptional product, but also to set new standards for responsible production. Hence the name "Normo", stands for the new, circular norms of the Profim brand.
Normo. The New Norm.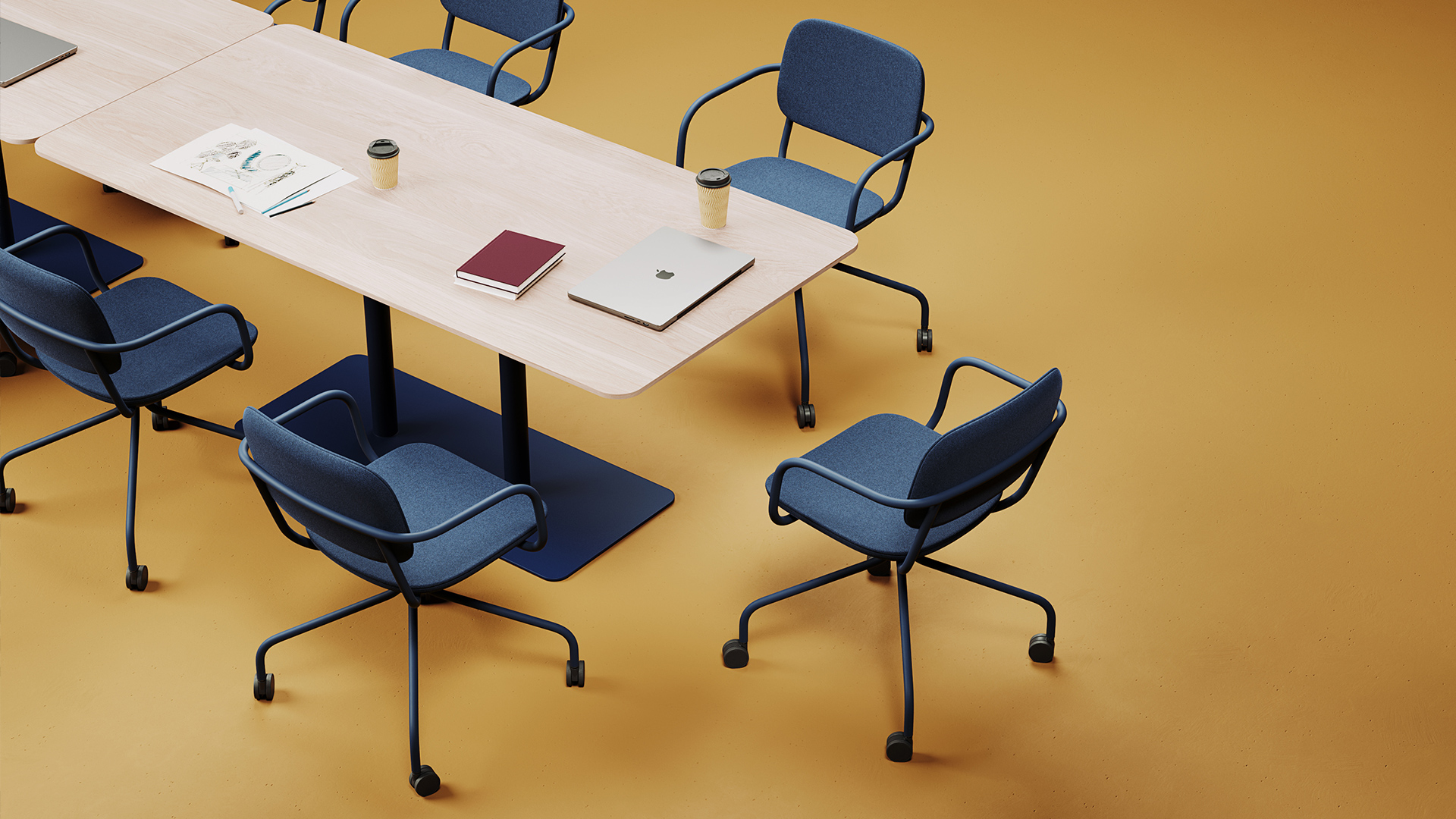 Client: PROFIM
CREATIVE DIRECTION: Maja Ganszyniec
Design team: Agnieszka Renes, Natalia Majchrzak
Year: 2022